Drexel Hill grapples with stabbing death of teen as police ask for help identifying suspect
DREXEL HILL, Pa. - Upper Darby Police say a 15-year-old was fatally stabbed in the Drexel Hill area on Friday night, leaving the community grappling with the loss. 
A memorial continues to grow, with flowers, a teddy bear and a football in honor of Michael Garr, 15. 
Staff at a local bar and grill, Gambol's Big G Café, say Michael and his father came in often. Now they're collecting donations for the family.
"Mike's a great guy, his son very outgoing. Used to come in, stop in over at the dining room, you know. Watch the games and stuff like that," bartender Natalie Cardwell said. "It's almost like a big family here, we're all just stepping in trying to help."
Upper Darby Police say someone stabbed the teen to death on Bridge Street Friday night, around 9:30, shortly after he called his mom to say he was on his way home.
RELATED COVERAGE: Suspect sought after 15-year-old Drexel Hill teen fatally stabbed, Upper Darby Police say
A Good Samaritan told FOX 29 Garr ran up to his car holding his throat, trying to communicate, but unable to speak.
"It's tough, because I thought about it all day. I was trying to tell him, 'You're gonna make it, stay strong.' You know, because I really believe that he was."
Sunday police released a photo of couple walking hand-in-hand in the same area and time of the deadly stabbing, asking the couple or anyone who knows them to come forward.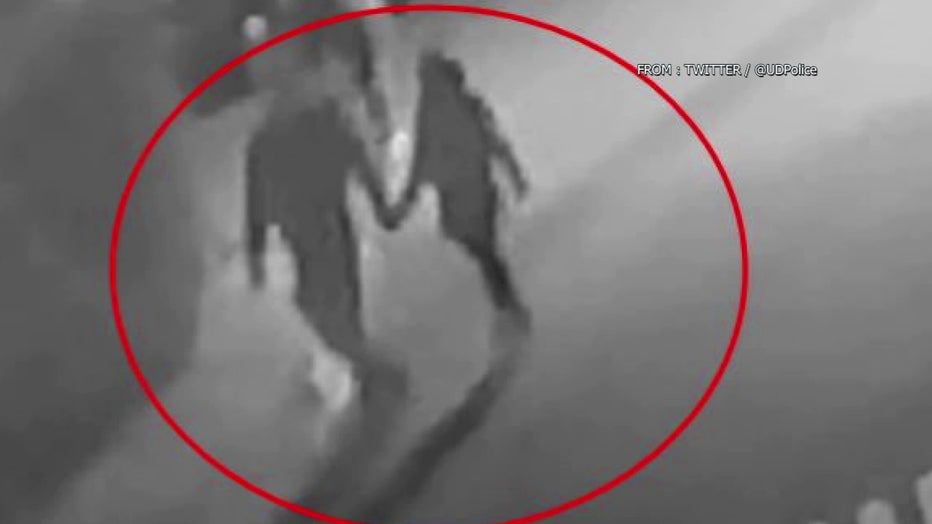 They also asked for people who live along Bridge Street in Drexel Hill or along the Baltimore Pike corridor in Clifton Heights to forward any surveillance video between 8 and 11 p.m.
Police say Garr was a sophomore at Upper Darby High School. The district sent a letter home over the weekend saying they will offer student support in schools Monday.
Cardell says their phone keeps ringing and strangers have continued to walk in with donations. "It's people coming in off the streets, trying to help out. It's affecting everybody. It's unbelievable. It's just sad, because everyone in Drexel Hill, we're all so close and everything. It's just heartbreaking."
A GoFundMe has been established for the family by a family friend to help with funeral costs.