Suspect sought after 15-year-old Drexel Hill teen fatally stabbed, Upper Darby Police say
DREXEL HILL, Pa. - A 15-year-old Drexel Hill resident was stabbed to death and Upper Darby Police are searching for a suspect.
Officials with the Upper Darby Police say the stabbing happened Friday night, around 9:30, on the 200 block of Bridge Street, in Drexel Hill.
A Good Samaritan, Ian Coughlan, stayed by the 15-year-old's side. "It's tough, because I thought about it all day. I was trying to tell him, 'You're gonna make it, stay strong.' You know, because I really believe that he was."
Coughlan was driving up Brunswick Avenue to Bridge Street when a teen ran up to his car. "He starts trying to communicate with me to let me know that something's wrong, but he couldn't get any words out. He was holding his throat."
Neighbor Christine Kirby said, "I heard the guy yelling, 'Help me, help him, help me, help him!' and I ran out. I saw somebody on the ground and the guy over there. He's like, 'He's bleeding out his neck! He got stabbed in the neck!'"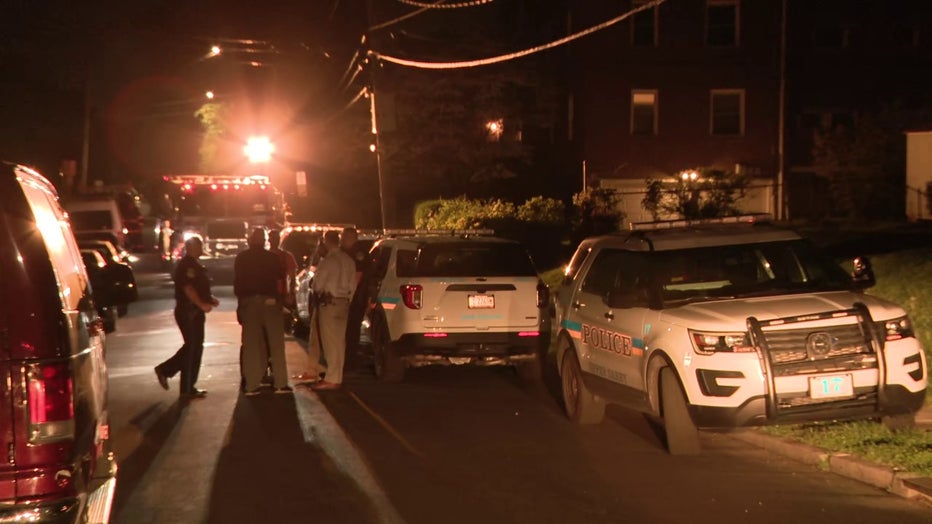 Bridge Street fatal stabbing in Drexel Hill, Delaware County.
"My left hand, holding his head up and the right hand trying to, you know, cover the wound," Coughlan continued.
Upper Darby Police say the teen had just called his mom to say he was on his way home and the stabbing happened shortly after.
"He was looking right at me, you know what I mean? And, the looks changed. At first, it was a look of like, 'Help me,' and I could…it went to a look of peace," Coughlan remarked.
"His life was draining and it was the hardest thing I had to see," Kirby said.
Neighbors have left flowers behind, in memory of a teen who never made it back home to his family.
"It's just so hard to watch a little, young life go away. He could've been our next president. You don't know," Kirby added.
"It's heartbreaking. I wish it was a happy ending to this story," Coughlan said.
On Sunday, police released a photo of a couple walking hand-in-hand in the same area around the time of the deadly stabbing. They are asking the couple, or anyone who knows them to come forward.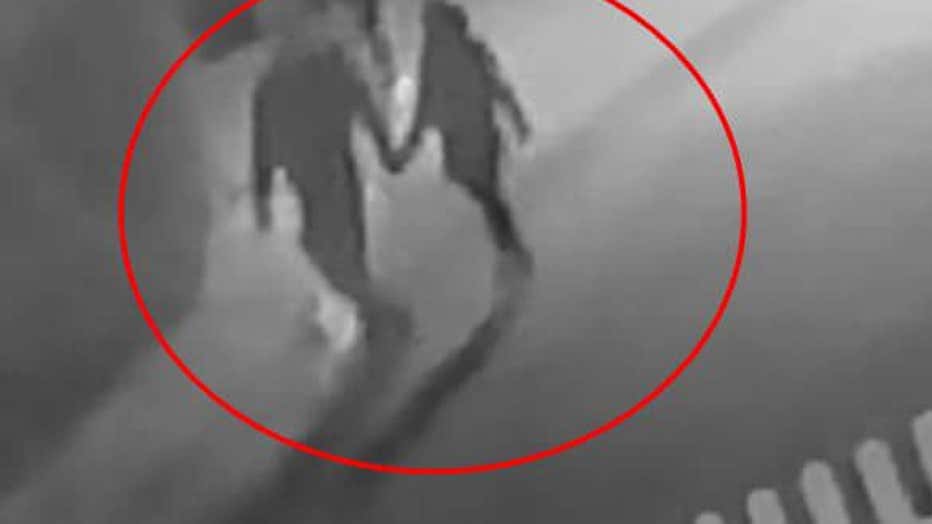 Police are also asking anyone with information to contact them, and anyone who lives in the area to send in any surveillance video.
The Delaware County Fraternal Order of Police Lodge 27 has offered a reward of $5,000 for anyone who had information regarding the stabbing that leads to the arrest of a suspect.
A GoFundMe has been established for the family by a family friend to help with funeral costs.