Empty the Shelters: All adoption fees waived at Pennsylvania SPCA animal shelters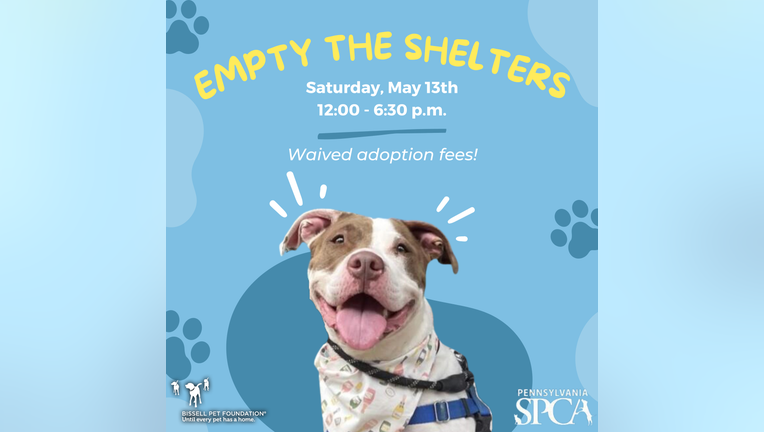 article
PHILADELPHIA - Today is the day to give an innocent animal a second chance at a happy, healthy life!
If adopting a new pet has been on your mind lately, the Pennsylvania SPCA has just made that decision even easier.
Adoption fees have been waived all-day Saturday as part of the nationwide "Empty the Shelters" event to find forever homes for animals in need.
In Pennsylvania, available animals are adoptable for no fee at these PSPCA locations:
PSPCA Philadelphia Headquarters - 350 East Erie Avenue
PSPCA Danville Center - 1467 Bloom Road
PSPCA Lancaster Center - 848 South Prince Street
Main Line Animal Rescue - 1149 Pike Springs Road