Fugitive captured in Philadelphia for shooting that killed 2 kids and 1 teen; injured neighbor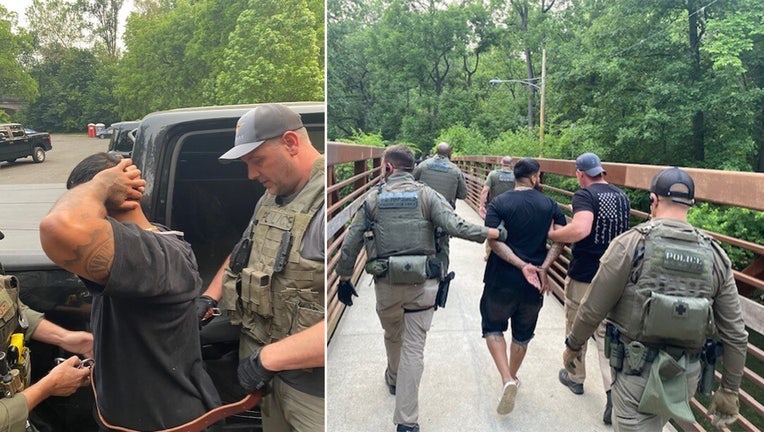 article
LEBANON, Pa. - A week-long manhunt has come to an end after law enforcement scoured the state of Pennsylvania for the third, and final, suspect in a triple homicide that left two children dead.
U.S. Marshals took Ivan Claudio Rosero, 27, into custody in Pennypack Park in Philadelphia around 7:45 p.m. Tuesday without incident.
Rosero admitted to firing multiple rounds in the deadly shooting outside a home in Lebanon, Pennsylvania, last week, according to authorities. 
Officials say he also admitted to driving himself and the other two shooters to and from the home where an 8-year-old, 9-year-old and 18-year-old were killed. A 33-year-old neighbor was also seriously injured.
A statewide manhunt was launched for Rosero after two other suspects, Torres Santos and Fernandez Reyes, were arrested shortly after the shooting.
He was arrested seven days later and is charged with multiple counts of homicide. A Notice of Aggravating Circumstances has also been filed against Rosero, which indicates, the District Attorney intends to seek the death penalty.
Rosero's girlfriend, 34-year-old Tiffany Koziara, was also charged in connection to the shooting. Officials say she provided false information to investigators, and booked herself and Rosero a hotel room the same weekend authorities searched her home.