Make it snappy: Officers rescue snapping turtle from South Jersey storm drain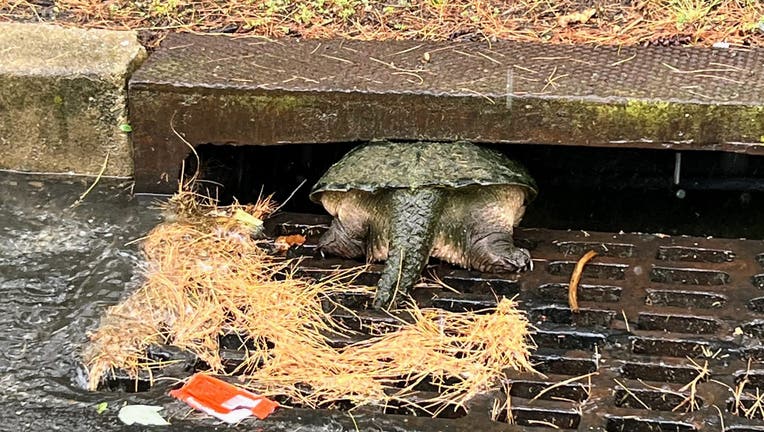 article
GLOUCESTER TOWNSHIP, N.J. - "That's something you don't see every day!"
Emergency crews found themselves on the scene of an unusual call - a "ginormous" snapping turtle got itself stuck in a storm drain on a busy Cross Keys Road!
Lucky for the turtle, Gloucester Township officers and fire crews dislodged it from the drain with ease and set it free in a nearby pond.
And lucky for officials, the snapping turtle appeared to be thankful!
"Everyone completed the task with all of their fingers intact!" Gloucester Township police said in a Facebook post on Saturday.