Philadelphia police shoot man they say attacked officers with screwdriver inside 39th District
PHILADELPHIA - A man was shot by a Philadelphia police officer Wednesday morning after police say he attacked officers with a screwdriver inside the 39th Police District building.
The incident occurred just before 9:20 a.m. inside the district headquarters located on the 2200 block of West Hunting Park Avenue. 
Police say an officer who was working in the operations room went to speak with a man who was in the lobby wearing a mask. The officer was unable to hear the man through a glass window in the operations room.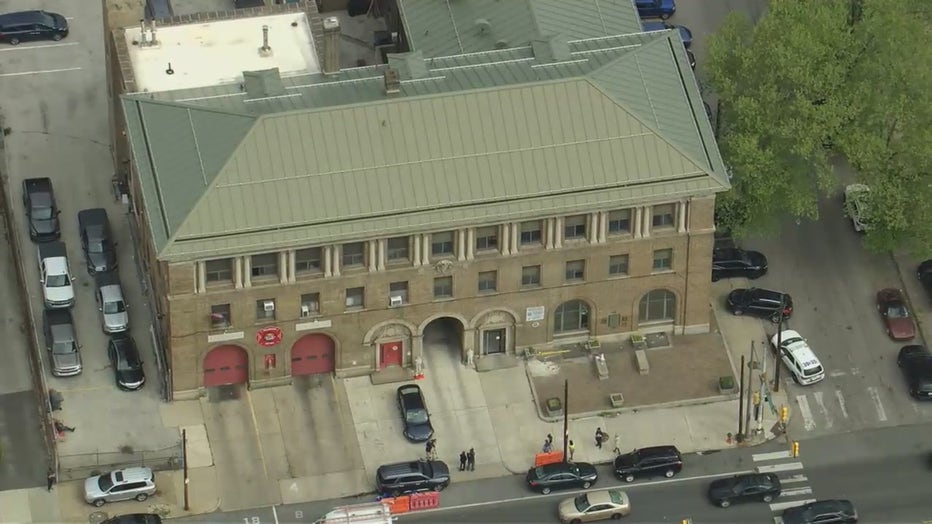 The officer opened the secure side door to the operations room to go and speak with the 23-year-old suspect. At that point, Philadelphia Police Sergeant Eric Gripp says the suspect lunged into the operations room and at the officer. 
The suspect, who was armed with a screwdriver, began fighting with an officer inside the operations room, according to police. A second officer got involved in the scuffle and attempted to disarm the suspect as he swung the screwdriver. 
During the altercation, a female officer who was inside the operations room discharged her service weapon, striking the suspect in the torso. 
Gripp says the entire altercation lasted about 30 seconds from the time the suspect lunged through the door until the time he was shot. 
An officer who was involved in the fight suffered wounds to the back of his head and a second officer suffered an injury to his elbow, upper body and hand. Both officers are expected to be okay. The discharging officer was not injured during the incident.
Philadelphia Police Commissioner Danielle Outlaw said the officer who sustained head injuries was in "good spirits" when she visited him in the hospital.
"This is yet another example of the kind of violence not just our officers, but some of our community members are exposed to on a daily basis," Commissioner Outlaw said. "Let me be clear, our officers will not be deterred." 
The suspect was taken to Temple University Hospital in critical, but stable condition.
The officer has been placed on administrative leave as the the investigation is ongoing with the officer-involved shooting investigations unit.