Mitchell School closing for the year due to asbestos; Frankford High closing 1 week for inspections
PHILADELPHIA - Two different school buildings in the School District of Philadelphia are closing, one temporarily and one for the rest of the school year, due to asbestos, according to school officials. The School District of Philadelphia confirmed Friday that during new rounds of testing, plaster previously labeled safe, came back with asbestos at Mitchell Elementary and at Frankford High School.
A letter was sent Friday afternoon alerting families S. Weir Mitchell Elementary, or simply Mitchell School, in Southwest Philadelphia, is closing for the rest of the 2022-2023 school year, due to the presence of asbestos in the plaster on the walls and above ceiling tiles.
The letter went on to say there is no school on Monday, April 10.
Virtual learning will begin for Mitchell students Tuesday, April 11, extending to Friday, April 14.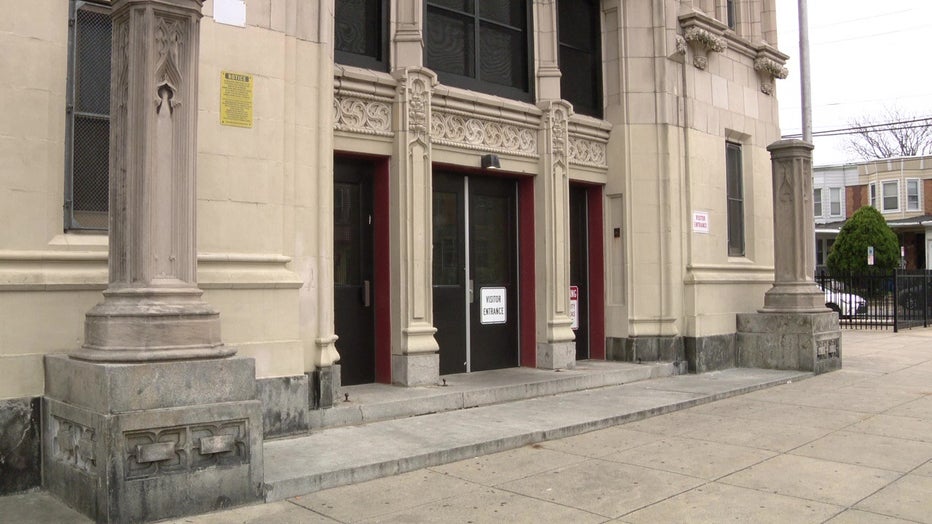 After that, school officials hope to alert family members of a new location for Mitchell students to continue their school year. They said a new facility will be open for use either Monday, April 17 or Monday, April 24.
RELATED COVERAGE
School officials added bussing to and from the new location from Mitchell will be provided and families were to drop off and pick up their students at Mitchell each school day. 
Meanwhile, it was announced Frankford High School, in Philadelphia's Frankford neighborhood, will close the week of April 10 for inspections and asbestos remediation.
Posted on the school's Facebook page, officials said there would be no school Monday, April 10 and there would be virtual instruction Tuesday, April 11 through Friday, April 14.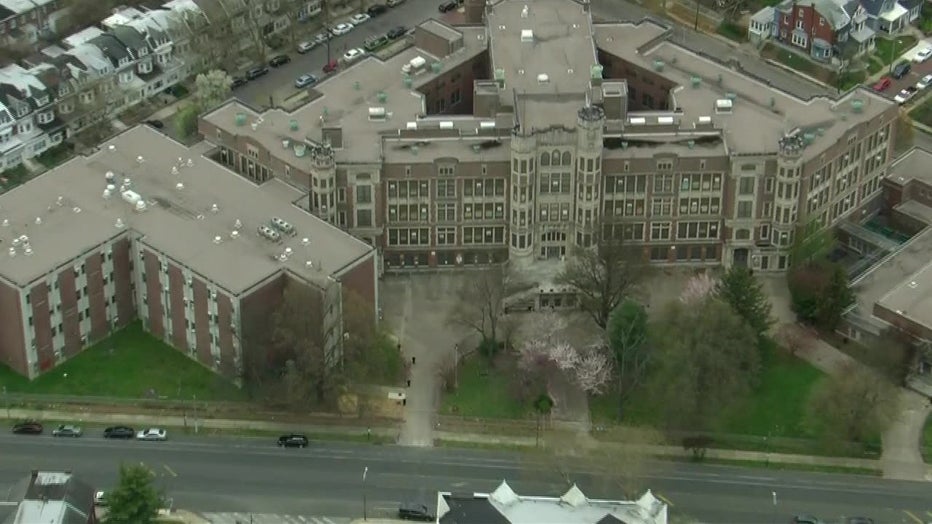 In a letter from the School District of Philadelphia, it was noted updated sampling, prompted by sampling in Building 21 which found asbestos, in Frankford High did find asbestos in plaster on the walls.
Students were instructed to log into Google Meet to be counted as present for virtual instruction.
Frankford officials went on to say meals would be available for those needing them.
The closures come in the midst of several school closures and remediation, due to asbestos in those buildings, namely Building 21, Simon Gratz High School and Gratz Middle School. Those facilities have since been reopened to students as remediation work is complete.
In a statement, the school district said, in regard to ongoing inspections:
The District's oldest buildings are typically those with the most plaster, and they have been prioritized in this plaster review. The review is ongoing. Mitchell Elementary School and Frankford High School are among two of the oldest buildings in the district and for decades has had records labeling most of its plaster "no asbestos detected" based on tests in the 1990s. During recent work at Building 21, which had similar historic data, further sampling was conducted to determine whether plaster there contained asbestos. Further sampling showed that certain plaster walls and ceilings do, in fact, contain asbestos.
This result prompted an urgent and comprehensive review of District sampling records in other buildings to determine if and where further plaster sampling is needed. At Mitchell Elementary School and Frankford High School, new sampling conducted by inspectors shows that certain plaster walls and ceilings do, in fact, contain asbestos. As a result, there will be no school for students at Frankford High School on Monday, April 10. Additionally, students will engage in virtual instruction on Tuesday, April 11 and Wednesday, April 12. Mitchell Elementary School will shift to virtual instruction or swing space learning for the duration of the school year.
As the District has previously shared, in the coming weeks and months, we continue to anticipate that more damaged asbestos will be identified. This is not an indication of the program failing, but rather the program is working to protect health and safety through the identification and management of environmental concerns. This improved inspection process - while revealing environmental hazards - is working as it should throughout the District.
District leaders are meeting throughout the weekend to finalize plans and will be updating school communities affected.