New and improved: Huge Phillies logo, scoreboard ready to go at Citizens Bank Park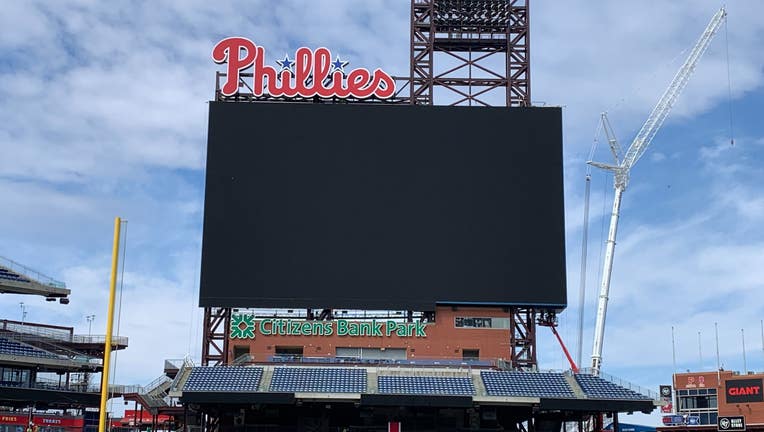 article
PHILADELPHIA - In just a couple of weeks, fans will pack Citizens Bank Park in hopes of cheering their Fightin' Phils into another World Series-bound season!
Not only will they spot a few new faces, looking at you Trea Turner, it will be nearly impossible to miss some huge, new additions to the home of the Philadelphia Phillies.
A massive scoreboard has been installed at Citizens Bank Park, and it's ready to display all the memorable moments to come this season.
RELATED COVERAGE:
It's 77 percent larger than the last one, and the team says it can display 516 life-sized Phillie Phanatics at the same time. As if you could ever have too many Phanatics!
And that's not all, the ballpark also got a brand-new Phillies logo to crown the new scoreboard. The letter "P" is 27 feet tall, and the entire sign is 80 feet wide.
Citizens Bank Park is certainly stepping up its game - could it be a "sign" for the Phillies this season?