Officials: New Jersey wildfire 100 percent contained at Brendan T. Byrne State Forest
MANCHESTER TOWNSHIP, N.J. - Officials have successfully contained a wildfire that broke out at another New Jersey state forest this weekend.
Crews responded to the fire at Brendan T. Byrne State Forest on Sunday afternoon. They announced the wildfire was 100 percent contained after reaching 350 acres Monday morning.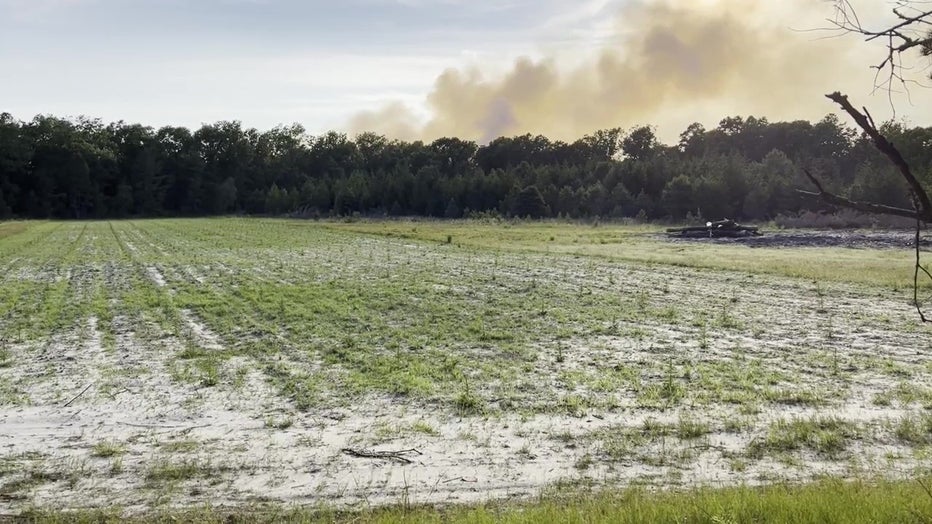 A wildfire burns in Brendan T. Byrne State Forest, in Manchester Township, in New Jersey.
The state forest is situated in Manchester Township, about 15 miles southeast of McGuire A.F.B., in both Burlington and Ocean counties.
Seven structures were threatened when the fire initially ignited, however no damage has been reported.
Fire crews will remain on scene to monitor the area. Smoke conditions may remain for several hours, according to officials.
No injuries have been reported, and the cause is under investigation.
This wildfire comes on the heels of a wildfire June 19 in Wharton State Forest, which burned at least 12,000 acres.