Officials: Firefighters 'making substantial progress' containing massive wildfire in New Jersey
WASHINGTON TOWNSHIP, N.J. - Firefighters in New Jersey are battling a raging wildfire as it continues to burn through the Wharton State Forest in Burlington County.
Officials say the fire has reached 12,000 acres as of Monday afternoon, and is 70 percent contained. It is believed the blaze, which started at 30-50 acres, could spread to 15,000 acres by the time is complete.
"We could see in this incident the largest wildfire in the state of New Jersey in 15 years," said Shawn LaTourette, commissioner of the New Jersey Department of Environmental Protection.
The New Jersey Department of Environmental Protection issued a Code Orange Air Quality Alert for residents in Wildwood Crest, a community about 50 miles away from the burning inferno. The alert advised sensitive groups, including those with hear and lung disease, of "fine particles." 
Crews continue to make progress, conducting burnout operations in the area. Officials say the fire should be mostly under control tonight, with 100 percent containment expected by Tuesday.
Officials announced on Monday night that they are making substantial progress in containing the wildfire, which has reached 12,000 acres in size and is 70% contained. 
Natural causes have been ruled out in connection the fire's origin, according to officials. The cause is still under investigation.
The commissioner called fires like this "avoidable" if everyone "follows the rules."
"It's serious," he said. "It's not a Smokey Bear cartoon; it's real."
No injuries have been reported, and officials say no private home or structures have been affected.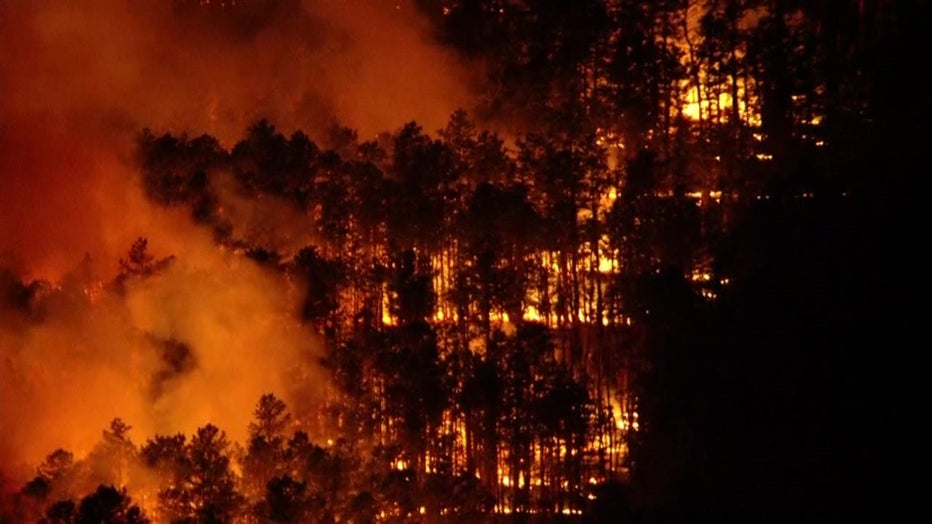 Wildfire burns in Wharton State Forest in Burlington County, N.J.
Route 206, from Chew Road to Atsion Road; and Route 542, from Green Bank Road to Columbia Road, remain closed at this time.
Several trails and recreational areas near the fire have also been closed until further notice:
Batsto Village and all associated hiking and mountain bike trails
Atsion Recreation Area
Mullica River Campground
Lower Forde Campground
Mullica River Trail and boat launches along the Mullica River
Pinelands Adventures has suspended kayak and canoe trips
The fire is expected to burn for the next couple of days, according to officials. As the fire continues to grow, smoke continues to spread with some spotting plumes from Philadelphia on Monday.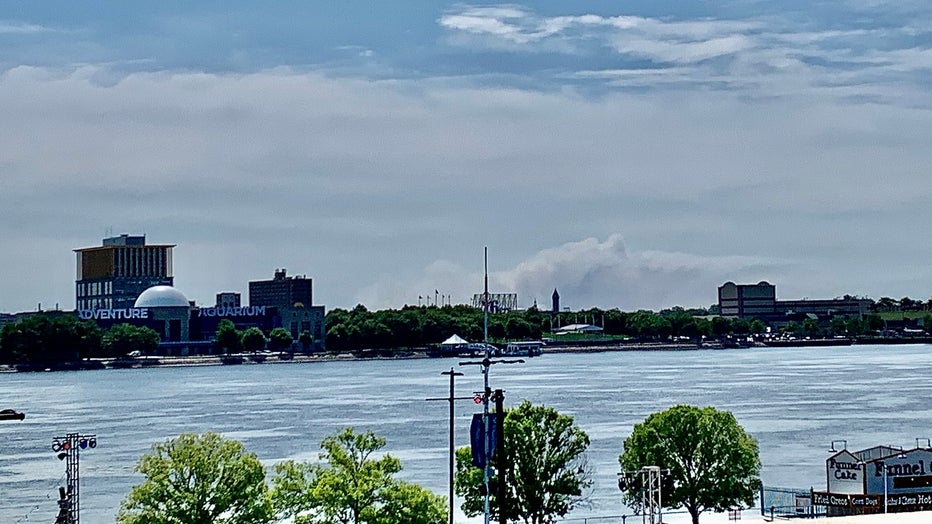 Smoke from wildfire seen in Philadelphia.
Officials ask that no one fly drones over the area, as such activity interferes with the work of fire crews. Airplanes and helicopters are being used to address and identify burning area.
People are also being asked to stay out of the area as crews continue to fight the fire.