New York man charged in series of attacks on women in Philadelphia, Montgomery County
PHILADELPHIA - A New York man is facing charges in a series of violent attacks on women in Philadelphia and Montgomery County, according to the district attorney's office. 
Malcolm White, 36, was previously arrested and charged after investigators say he violently carjacked a woman in the parking lot of her job last week in Whitpain Township. 
An affidavit said White allegedly pulled the victim from her car by her hair and put her in a chokehold which caused her to lose consciousness. 
When she awoke, it's alleged White was inside the driver's seat of her car, and she managed to get up and run back to her place of employment.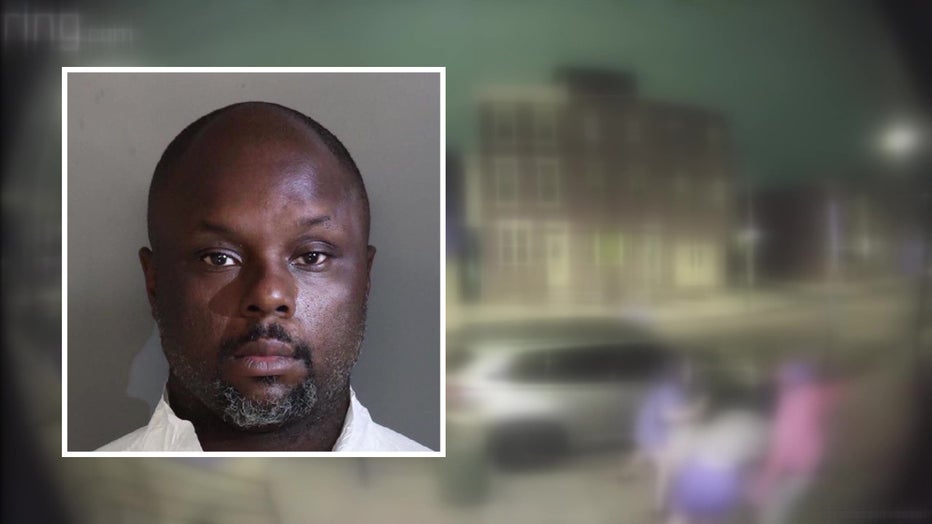 Authorities say White was spotted jogging down Jolly Road, where he tried to hide from police in a wooded area with high grass, but he was eventually taken into custody and charged. 
Court documents show White faces several charges in the attack, including assault, robbery of a motor vehicle, strangulation, harassment, aggravated assault and related charges.
White was later connected to a violent sexual assault of a woman that happened earlier that day in the vestibule of the victim's workplace. 
Investigators believe White stalked the woman after she got off the bus and followed her into her place of employment where he physically and sexually assaulted her. 
The Philadelphia District Attorney's Office on Wednesday charged White with a host of crimes, including rape, aggravated assault, and involuntary deviate sexual intercourse. 
The series of attacks on women allegedly carried out by White also includes a brutal beating of three women who were simply walking down the street in South Philadelphia. 
The attack that happened a night before the two other assaults was captured on doorbell camera and shows a man believed to be White randomly slugging three women walking together.
The attack left one woman with a broken nose and two other women with swelling and facial lacerations. 
White faces charges of aggravated assault and reckless endangerment in the attack, according to the district attorney's office.
Less than half an hour after the attack, authorities also believe White is responsible for punching a woman unconscious while she sat outside a property in South Philadelphia. 
The district attorney's office said White was on probation in New York at the time of the assaults in Pennsylvania. According to a source, White was released from prison in January.