Brooklyn Subway Shooting: Philadelphia police monitoring SEPTA, passengers urged to 'stay vigilant'
PHILADELPHIA - Officials with the Philadelphia Police Department say they are monitoring SEPTA after Tuesday's shooting at a New York subway station left dozens injured. 
According to authorities, the shooting happened during the height of the morning rush hour and began on a crowded subway train in Sunset Park, Brooklyn. 
At about 8:24 a.m., a man aboard a northbound N train tossed two smoke bombs onto the floor, and opened fire inside the train as it approached the 36th Street station, Chief James Essig said. 
The gunman fired at least 33 times, striking 10 people. 
RELATED: NYC Subway Shooting: Philadelphia man identified as renter of U-Haul van connected to shooting, police say
More than a dozen other people were hurt in the subsequent chaos. Some other victims suffered smoke inhalation, injuries from falling, and panic attacks, Essig said.
A Philadelphia man, 62-year-old Frank R. James, was identified as a person of interest in the shooting, according to authorities. He was arrested without incident Tuesday afternoon, after a tipster spotted him at a McDonald's in Manhattan.
Police believe he rented the U-Haul van found near the scene of the shooting. 
RELATED COVERAGE
Essig said the U-Haul van became of interest to investigators after a set of keys were found in the Sunset Park subway station after the shooting.
Investigators say several items were found inside, including the suspect's handgun, three extended magazines, four smoke grenades and a hatchet. 
SEPTA says it has about 28,000 cameras in place to keep an eye on the transit system on all lines and officers have been placed at different stations.
SEPTA Transit Police Chief Thomas Nestel says his officers face many challenges. "We know that we need more police, but every police department in this region is looking for more police. This isn't a SEPTA issue, this is a policing issue," Nestel said.
SEPTA riders have been encouraged to pay extra attention during their commute and report suspicious incidents through the Transit Watch app.
"It's really heartbreaking to see especially when you take into consideration the gun violence in the city, it's really taking control…but it's nothing I can really do in the situation!" SEPTA rider Dock Brown, Jr. exclaimed.
Brown is a 16-year-old and rides the Broad Street line subway every day for school. He is one of many riders looking for extra protection.
This comes at a time when safety on SEPTA has been a major concern for local riders after several violent incidents.
Some leaders, including Council Member At-Large David Oh, want to increase the amount of police officers, instead of using alternative policing methods.
"No matter how many ways people try to imagine dealing with the violent shooters and murderers and rapists, without arresting people, without a visible presence to deter that, it is not going to work," Oh explained.
Chief Nestel agrees. He would like to see more police, but it's challenging. "Sure, it's less than it could be. I mean, we can always use police. It's a tough time right now to get police officers."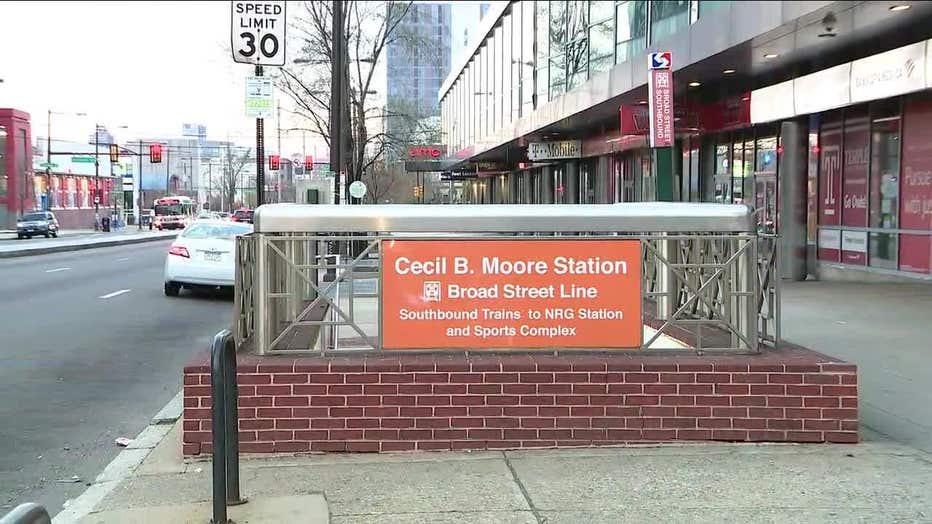 After dozens were injured during a shooting at a subway station in Brooklyn on Tuesday, Philadelphia police says the department is monitoring SEPTA stations. 
___
DOWNLOAD: FOX 29 NEWS APP | FOX 29 WEATHER AUTHORITY APP
SUBSCRIBE: Good Day Digest Newsletter | FOX 29 Philly on YouTube