Off-duty Philadelphia officer possibly run off road, crashes into T-Mobile store, police say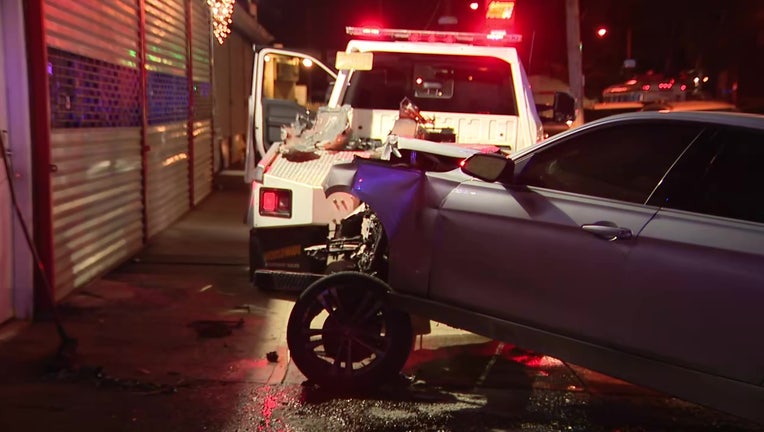 article
PHILADELPHIA - A Philadelphia police officer was involved in a crash that ended with his car smashing into a T-Mobile storefront late Friday night.
The officer was off duty when he crashed into the store on Tabor Road Adams Avenue just before midnight.
His vehicle suffered severe front-end damage, but he is said to be in stable condition at a local hospital.
MORE HEADLINES:
Police believe the officer may have been run off the road, but further details have yet to be released.