Vehicle sought in Mayfair hit-and-run that badly injured man standing outside his car
PHILADELPHIA - Police say a man is in critical condition with a head injury after he was struck by a hit-and-run driver less than a mile away from his home in Mayfair on Tuesday night. 
Just before 7:30 p.m., police responded to the 7000 block of Frankford Avenue for reports that a person had been struck by a vehicle. 
Upon arrival, police say they found a 53-year-old man, lying in the road, appearing to be unconscious. 
Witnesses say the victim was getting out of his parked Honda minivan when a dark-colored SUV struck him, then continued driving southbound on Frankford Ave. 
Robert Macbride, a bartender at Tom's Pub, located on the corner of the accident scene, rushed over to the victim as he dialed 911. 
"You could hear him gasping for air. At that point, he wasn't moving, but he was breathing," said Macbride. "He had some kind of head wound, he was bleeding from the head, that's all I could tell. He was laying on his side."
MORE HEADLINES
Medics say they found the victim completely unconscious. They transported him to Jefferson Torresdale Hospital where he was placed in critical condition. 
Chief Inspector Scott Small told FOX 29 that the striking vehicle hit the man so hard that it knocked him out of his shoes. 
Investigators say one of the victim's sneakers was found about 35 feet past where the victim's body was, and his cell phone was found next to his minivan.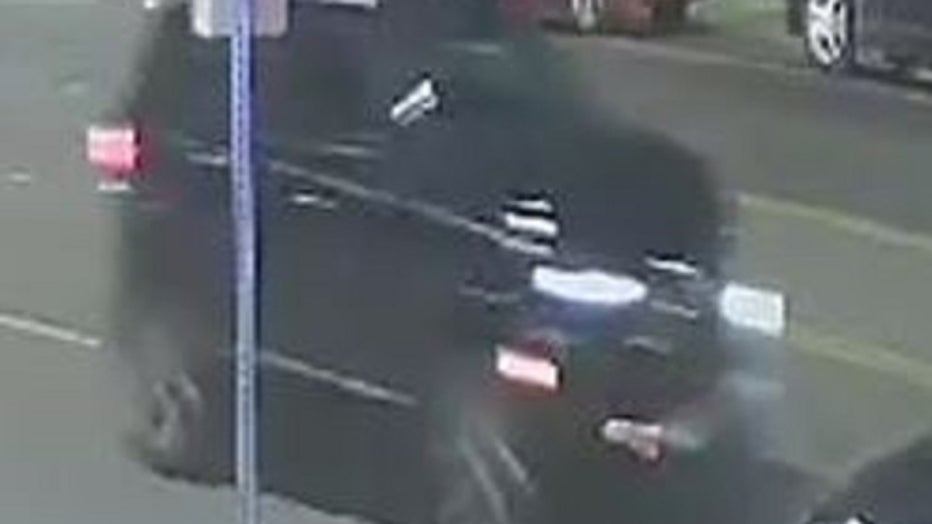 Police believe the SUV that hit the man has damage to the passenger side with some damage to the side view mirror, based on parts found at the scene. 
Several businesses nearby have exterior surveillance cameras and police are hoping those cameras will help in their investigation. 
Authorities on Wednesday share photos of the vehicle being sought in the hit-and-run. Police did not share a make or model of the car, but it appears to be a dark-colored SVU.