Philadelphia woman jailed in case of mistaken identity speaks out about 'terrible' experience
PHILADELPHIA - A Philadelphia woman who spent several days in jail after being mistaken for a suspect wanted in Texas is speaking out about the experience. 
Julie Hudson, a Ph.D. candidate, was having trouble finding a rental property and failed a background check for Lyft due to a warrant in Webster, Texas, that came up on her background check. 
The woman went to a local precinct to clear her name, but she was arrested and spent six days in jail, set for extradition, until the Harris County District Attorney's Office in Texas called police to say she was not the Julie Hudson they were searching for in Texas. 
Hudson and her attorney Shaka Johnson joined Good Day Philadelphia to share her story in hopes that no one else suffers a similar fate. 
PREVIOUS: Philadelphia woman mistaken for suspect wanted in Texas jailed for nearly a week
Hudson says she is focused on getting through the aftermath of the situation. "It's an adjustment," she said. "Especially when you had your freedom taken away." 
Johnson says the case spun out of control due to "kindergarten-style detective work" that occurred in Texas. 
According to Hudson, officers at the precinct told her she needed to be arrested but reassured her the process to clear it up would be quick, but instead she spent two days at the roundhouse and four days at another local facility. 
"It was terrible," she said. "You think about jail, and you like watch those shows like Orange is the New Black and everything and it's nothing like that. [Beyond Scared Straight] It's nothing like that. It doesn't even scratch the surface of how horrible the conditions are for those people on top of the magnitude of what they've done." 
Johnson says his client's case is especially frustrating because she voluntarily went to police to clear it up in an effort to avoid what happened. 
"This Julie, the innocent Julie Hudson, the one I represent, the one sitting here with us, our Julie, citizen of Philadelphia Julie is looking for answers from her city," said Johnson. 
After the initial incident, Philadelphia District Attorney Larry Krasner said law enforcement owes Hudson an apology. "We ought to be able to do better than rely on relatives and rely on media to be a notification process to get you out of jail six days later without your medications, we ought to be able to do better than that," Krasner said. 
Johnson says he understands the warrant for a Julie Hudson in Texas is valid because it was signed by a judge, but the problem is that police did not help Hudson with her needs. 
"No detective sat down with Julie, this Ph.D. in grief psychology candidate, okay. No one sat down with her. A person with a Bachelor's degree, a Master's degree, well-read in academia, no one sat down with this person as a complainant to even hear her story," Johnson said, citing a broken and biased system that "quite frankly needs an overhaul." 
After the incident became public, the Harris County District Attorney's Office in Texas released the following statement about the incident: 
"We accept charges based on the sworn evidence presented to us by law enforcement. Tuesday, Webster Police notified the court of the error. We dismissed the case within five minutes and immediately contact Philadelphia Police to release our hold on Ms. Hudson." 
Hudson says she's not after an apology from officials and instead wants to ensure this issue does not happen to anyone else. 
"I don't want an apology. I want to ensure this doesn't happen to anyone else," she said ."I kept hearing, 'Oh, this is such a common thing. This is such a common mistake.' It shouldn't be."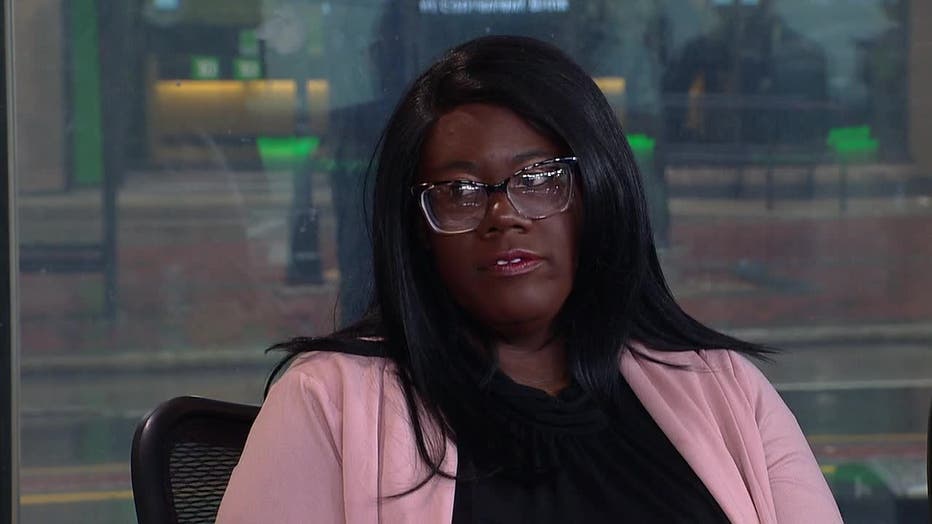 Julie Hudson, a local Ph.D. candidate, was arrested and spent six days in jail in a case of mistaken identity with a suspect wanted in Texas. 
Hudson says this arrest remains on her record, although it has been cleared up. 
The Harris County DA's Office says they are working on getting Hudson's record expunged. 
Hudson has no plans on changing her name but says it has inspired her to give her children unique names in the future.