Police: Driver of speeding Tesla in deadly Philadelphia hit-and-run in custody
PHILADELPHIA - A suspect is in custody after police said a pedestrian was killed by a speeding Tesla Tuesday night in Philadelphia's Nicetown neighborhood. 
Officers from the Philadelphia Police Department were called to the 1700 block of Hunting Park Avenue around 6:30 p.m. for reports of a hit-and-run crash. 
Chief Inspector Scott Small told reporters an unidentified man, believed to be in his 30s, was found suffering from head trauma and pronounced dead on the scene. 
Witnesses told police the victim was crossing Hunting Park Avenue when he was struck by a red 2022 Tesla that kept driving and turned right on Clarissa Street.
A red 2022 Tesla believed to have sustained damage in a deadly hit-and-run was found by police blocks away from the crash.
Investigators believe the Tesla was driving at a high rate of speed when it slammed into the pedestrian, knocking him out of his shoe and launching his body about 200 feet. 
Police later found the Tesla with heavy front-end damage abandoned on Clarissa Street. A bloodstained white hoodie believed to belong to the driver was found underneath a nearby parked car.
Small said the vehicle may have been stolen and not yet reported, but it is registered to an address in New Jersey. 
Hours after the deadly crash, authorities reported that the driver surrendered to police. No charges were announced immediately following the driver's arrest.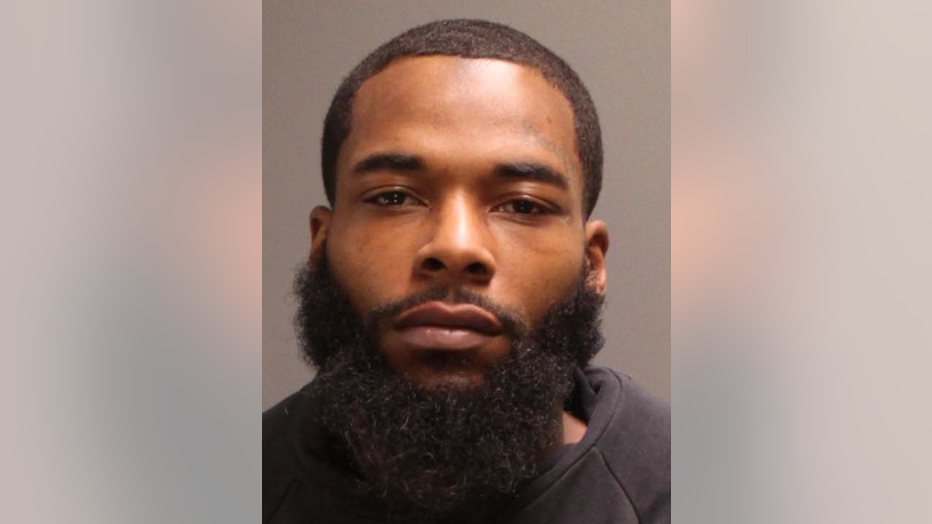 (Philadelphia Police Department)
Police later identified the driver as Richard Collins. Investigators say after striking the pedestrian, Collins drove for several blocks and parked his car before walking to his mother's house. 
Authorities say his mother then drove him to the 39th police district to make a report. 
This is a developing story. Check back for updates.