Philadelphia man sought in Norristown shooting that left man, 35, dead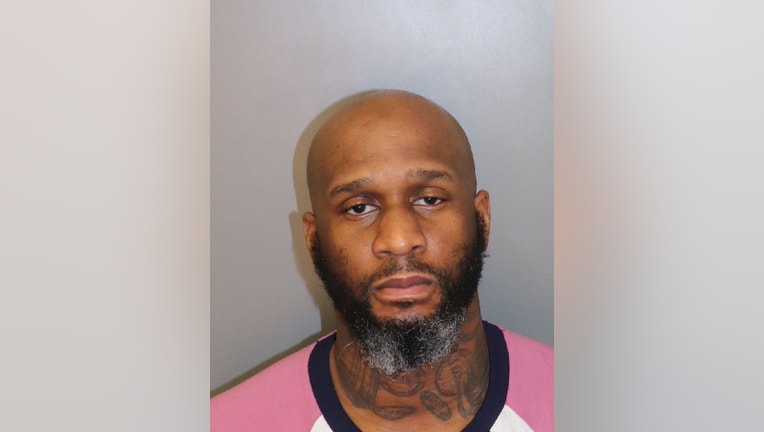 NORRISTOWN, Pa. - A Philadelphia man is wanted in connection with a Tuesday night shooting that left another man dead in Norristown, authorities say. 
Eugene Ware, 41, is wanted for first-degree murder and related offenses in the shooting death of 35-year-old Tyrone Guy. 
Police responded to the 900 block of West Main Street in Norristown around 10 p.m. Tuesday for reports of a shooting. When officers arrive on the scene they found Guy on the sidewalk suffering from multiple gunshot wounds to his lower extremities.
Guy was taken to a nearby hospital where he later succumbed to his injuries. 
Investigators say Ware was quickly identified as a suspect after officers found Guy's cell phone at the scene, which was actively recording video. Detectives stopped the recording and later reviewed the video.
According to investigators, the video showed a confrontation between Guy and another man, later identified as Ware. The video allegedly shows Ware concealing something behind his back, before he knocks the phone to the ground. Gunshots can later be heard in the video, police say. 
Ware is considered armed and dangerous. Anyone with information about the incident or his whereabouts is asked to contact police.