Ship may have hit 33-foot whale found washed ashore near Atlantic City boardwalk, officials say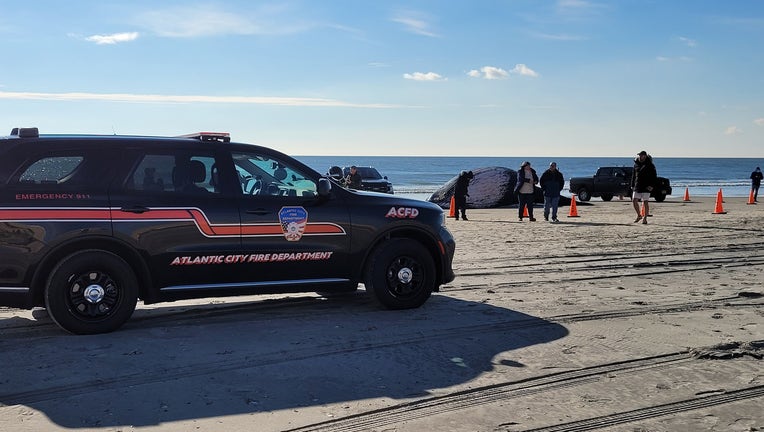 article
ATLANTIC CITY, N.J. - Residents and visitors awoke to a shocking discovery when a humpback whale washed up on a beach in Atlantic City this weekend.
The 33-foot female whale was found not far from the boardwalk on Georgia Avenue beach near Boardwalk Hall as the sun rose Saturday morning.
Several emergency crews responded to the scene as spectators gathered around the deceased whale, which was moved to the dunes for a full necropsy.
The necropsy revealed marks and a large bruise behind the whale's blowhole from a suspected ship strike, according to the Marine Mammal Stranding Center.
RELATED COVERAGE: Groups seek probe of whale deaths in New Jersey, New York amid wind power prep
"Samples of the affected muscle tissue were collected to be analyzed by pathologists to confirm if this was a contributing factor to the whale's death," the MMSC said in a Facebook post.
Scars from a possible entanglement were also reportedly found, but the whale was otherwise in "good body condition."
The whale was eventually buried on site in Atlantic City.