Sriracha shortage: Huy Fong Foods pauses production after chili 'crop failure'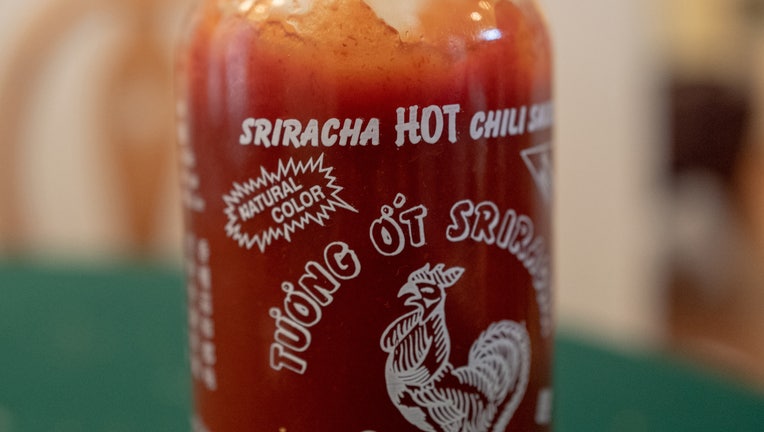 article
Huy Fong Foods, the maker of Sriracha, is warning of an "unprecedented" shortage of the beloved hot sauce.  
The company, headquartered in Irwindale, California, told FOX Television Stations that the shortage is due to "several spiraling events, including unexpected crop failure from the spring chili harvest." 
Management didn't specify what caused the crop failure, but a food security expert told the United Nations in May that extreme droughts are impacting crops worldwide.
In a letter to customers, Huy Fong Foods said it's unable to produce sriracha and two other products — chili garlic and sambal oelek, Axios reported. The company doesn't expect to start shipping sriracha again until after Labor Day.
The green-capped bottles with the iconic red rooster are fixtures in restaurants around the world.
"We hope for a fruitful fall season and thank our customers for their patience and continued support during this difficult time," the company said.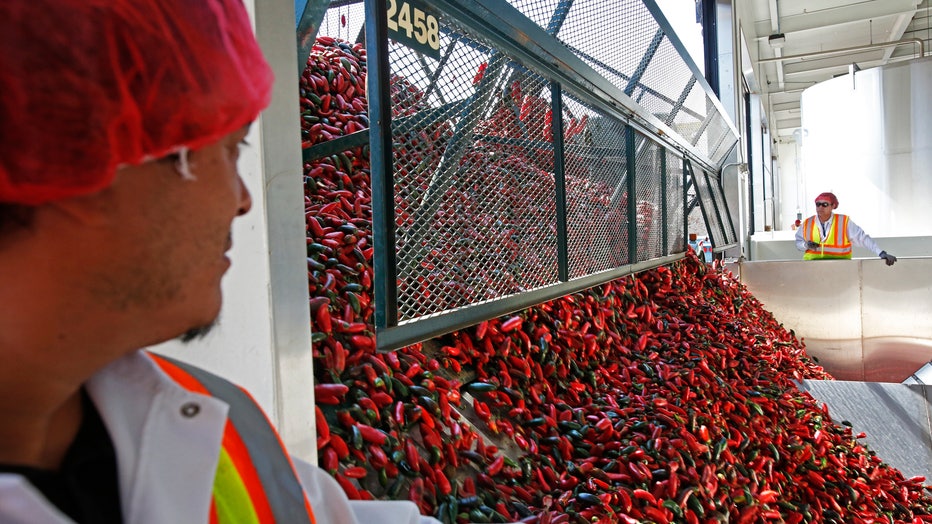 IRWINDALE, CA. - AUGUST 22, 2014: The peppers are unloaded from a truck into the factory as 300 sriracha fans tour Huy Fong Foods in Irwindale on August 22, 2014. (Photo by Anne Cusack/Los Angeles Times via Getty Images)
Global food shortage looms
A global food security expert told the United Nations in May that although Russia's invasion of Ukraine "did not start a global food security crisis, it did add "fuel to a fire that was long burning."
Sara Menker, CEO of Gro Intelligence, attributed the looming food shortage, which she called "seismic," to five factors "occurring simultaneously":
Lack of fertilizer: Fertilizer prices have nearly tripled over the past year — and quadrupled over the past two years — Menker said, thanks to supply chain issues, restrictions on natural gas and export restrictions amid the Russia-Ukraine war. The fertilizer shortage could significantly reduce crop yields for big suppliers like the United States, Brazil and western Europe later this year and into next year, "severely impacting global food security and inflation for three-to-five years at a minimum," Menker said.
Climate change: Global drought conditions for wheat are the worst they've been in 20 years around the world, Menker said. "Major breadbaskets" like the U.S. and Brazil, the world's two largest exporters of agricultural product, are also experiencing extreme droughts.
Cooking oil shortage: The price of palm oil has nearly tripled in the last two years, Menker said, and the world has lost 75% of sunflower oil exports to the war in Ukraine. China has also notably increased the amount of cooking oil it imports.
Grain shortage: Russia and Ukraine accounted for a third of the world's wheat exports before the conflict began. Now, the world is seeing record low grain levels on top of fertilizer shortages, supply chain issues and droughts.
Supply chain/logistical bottlenecks: Supply chain issues created by the pandemic have been exacerbated by the Russia-Ukraine war. "All Ukrainian ports remain closed, making it impossible to move any of Ukraine's harvested grain across its borders," Menker said. "Shifting to rail will move less than 10% of pre-war flow. It's not enough."