'Targeted murder of a mother': Woman fatally shot in front of son in drive-thru lane of Cheltenham Dunkin'
CHELTENHAM TOWNSHIP, Pa. - A criminal investigation is underway after police say a woman was found dead outside a Dunkin' in Cheltenham Township Tuesday morning.
SkyFOX was live over the scene as a heavy police presence gathered around a taped-off drive-thru.
The shooting happened outside the Dunkin' on Cheltenham Avenue in the Melrose Shopping Center.
According to authorities with the Montgomery County District Attorney's Office and the Cheltenham Township Police Department, the woman was identified as Rachel King, 35 of Elkins Park. FOX 29 later learned King was a teacher for more than 10 years at Grover Cleveland Elementary Schools. 
Officials say officers were dispatched to the Melrose Shopping Center for a report of a shooting around 7:39 a.m., and arriving officers discovered King in the driver's seat of a black Ford Edge, dead from multiple gunshot wounds. 
Police say King's car came to a rest in the drive-thru lane. 
According to investigators, King was traveling west on Cheltenham Avenue when she turned into the shopping center and pulled into the Dunkin' drive-thru lane. Shortly after, a light-colored sedan, believed to possibly be a Ford or Mercury, was seen driving behind King's car and parked a short distance away from the drive-thru lane. 
A man got out of the vehicle, walked up to King's car and fired numerous shots through the driver's side window as King's 11-year-old son sat in the backseat, officials say. 
The child was not injured, per police. 
Authorities say the shooter fled the scene driving east on Cheltenham Avenue. 
"This appears to be a targeted murder of a mother," Montgomery County District Attorney Kevin R. Steele said. "Anyone with information about this vehicle or the driver is asked to call police and help us find whoever committed this heinous murder." 
Mastery Charter Schools released a statement about King's death, saying, "This morning, a teacher from mastery's Grover Cleveland Elementary was the victim of a fatal shooting in Philadelphia. We send our deepest condolences to her family and loved ones. We are devastated by the loss of an extraordinary teacher, who spent the last 10 years working with our students and their families." 
Police released images of the vehicle authorities are searching for in connection to the deadly shooting.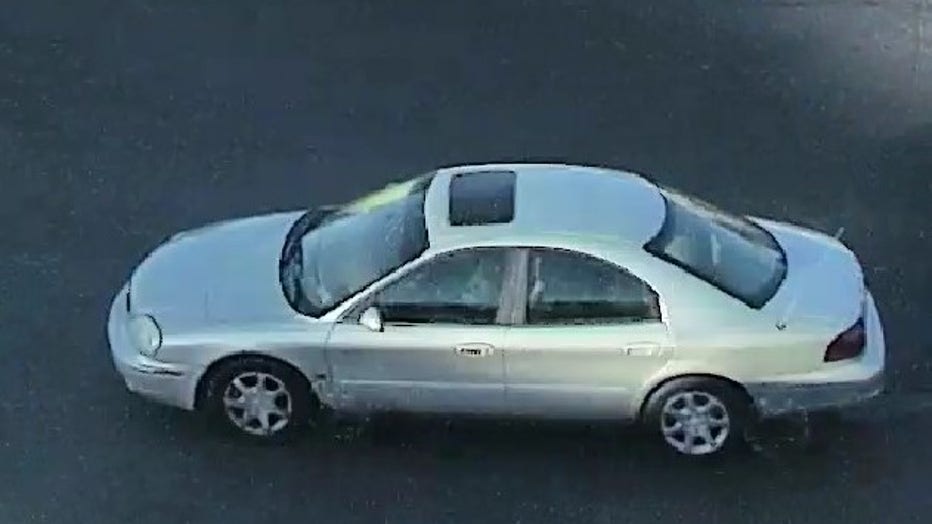 Officials with the Montgomery County District Attorney's Office and the Cheltenham Police Department are searching for a light-colored Sedan in connection to the deadly shooting of a woman. 
Information can be submitted to police at 215-885-1600 (extension 400). 
This is a developing story. Check back for updates.