2 rescued after clinging to capsized sailboat for 3 hours off Atlantic City coast
ATLANTIC CITY, N.J. - A man and a woman are safe after they spent three hours clinging to their capsized sailboat in the Atlantic Ocean about 65 miles (105 kilometers) off Atlantic City.
The Coast Guard received a satellite distress signal from the 55-foot (17-meter) vessel Bertie on Wednesday evening. Coast Guard Petty Officer Andy Kendrick says the sailboat was headed to New York from the Bahamas when it encountered stormy conditions.
72-year-old Peter Bailey and 54-year-old Hedi Snyder were sailing from South Carolina to New York when it was hit with a blast of wind around 8 p.m. Wednesday night.
"They can be up to 90 MPH. The one that hit us was 50 to 60 and lasted 2 minutes," Bailey said.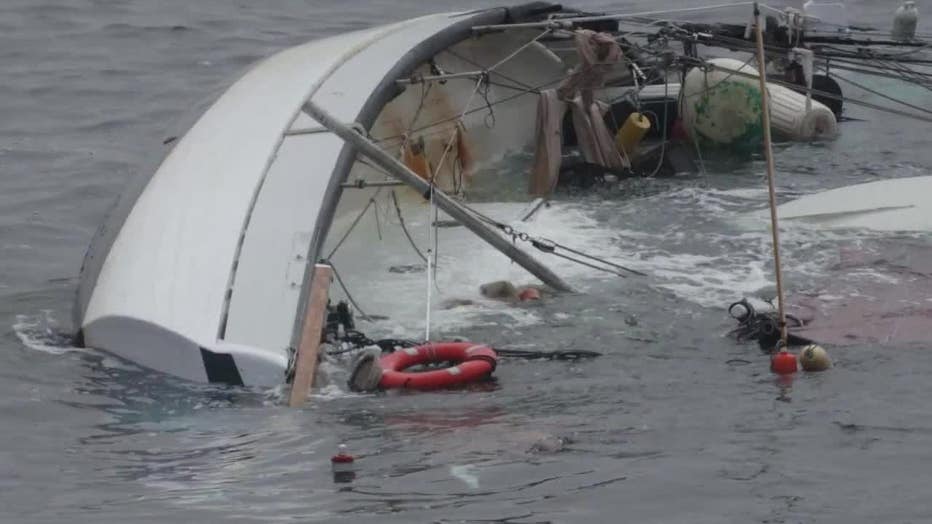 The Coast Guard launched a helicopter from Atlantic City and a plane from North Carolina. A Coast Guard cutter also was dispatched to the scene.
Bailey and Snyder bobbed in the ocean for three and a half hours before seeing the lights of the Coast Guard chopper.
"They were so thankful and just had smiles and were shivering and they just wanted to get out of there quick," said Coast Guard diver Robert Ochoa.
The pair, who Kendrick says have been sailing around the world for the last two years, were transported to a hospital. There's no word on their condition.
AP contributed to this story.