2 women arrested, charged with stealing $450K from employer, Chester County DA says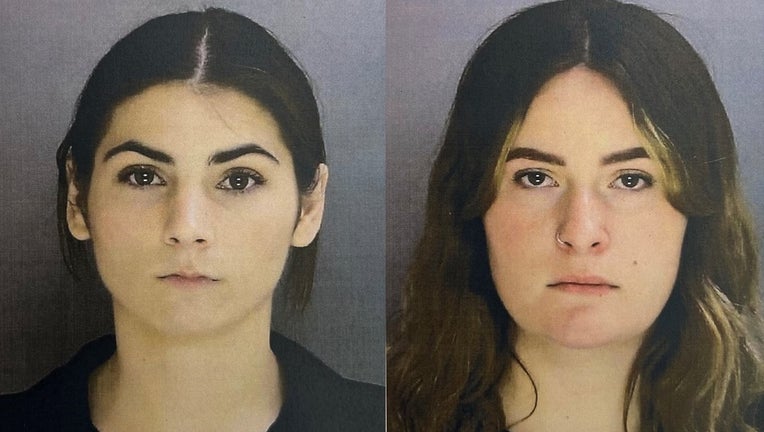 article
WEST CHESTER, Pa. - Two Chester County women have been arrested for stealing $450,000 from their employer, Chester County officials said.
The announcement came Wednesday from the Chester County District Attorney's Office, saying 22-year-old West Chester resident Mikayla Zeigler and 25-year-old Danielle King, of Chadds Ford, reportedly stole $450,000 from their employer, a doctor in West Chester, between October 2020 and August 2021.
In addition, the two are charged with trying to sell items, valued at over $1 million, that belonged to the doctor.
Officials outlined an extensive scheme by the women, stealing from the doctor and spending that money on themselves.
According to officials, King and Zeigler convinced the victim to use an electronic banking system, which allowed them access to accounts of the victim and his businesses. They worked in positions where they had control over banking and access to checks, debit cards, credit cards and account numbers.
MORE HEADLINES:
The two women left their jobs suddenly August 25, 2021.
The doctor took note of a large amount of money he thought was stolen from various bank and credit card accounts and alerted Chester County detectives in September of 2021.
Authorities said detectives found the defendants stole $256,950.88 through 80 unauthorized payments from four of the victim's bank accounts.
The women then allegedly put the money into their bank accounts, Paypal accounts, Applecard accounts and car and student loan payments, between January and August 2021.
The women are also accused of stealing $108,302.00 from January through August 2021, using credit cards. They would then send the money to their boyfriends and family.
Additionally, the two reportedly spent $68,517.59 on health care, vet bills, tattoos, trips to Wildwood and Avalon, tanning salons, furniture, cash advances, among other things.
Detectives noted the two women were in talks with a real estate agent to sell land belonging to the doctor, in June of 2021. It was noted the agent never spoke with the victim and various documents were signed and sent through a DocuSign program by the defendants. The properties, listed with values of $535,000 and $500,000 were listed 29 days and removed after the agent received a call from the victim's family, according to officials.
Zeigler and King are charged with theft by unlawful taking, conspiracy, dealing in unlawful proceeds, forgery, identity theft and related charges.
DA Deb Ryan said, "These women engaged in a cunning scheme to steal from their boss and spent it lavishly on themselves. They used the money to pay their rent, student loans, and credit card debt, as well as to purchase cars, cosmetics, tattoos, and vacations. They had the audacity to forge the doctor's signature and try to sell over $1 million in real estate and change his will. Their greed is a cautionary tale to remind the community to put financial safeguards in place to prevent fraud and theft." 
The defendants were arraigned in Chester County court with bail set at $100,000 cash unsecured. A preliminary hearing is set for June.