Car strikes home after multi-vehicle crash in East Mounty Airy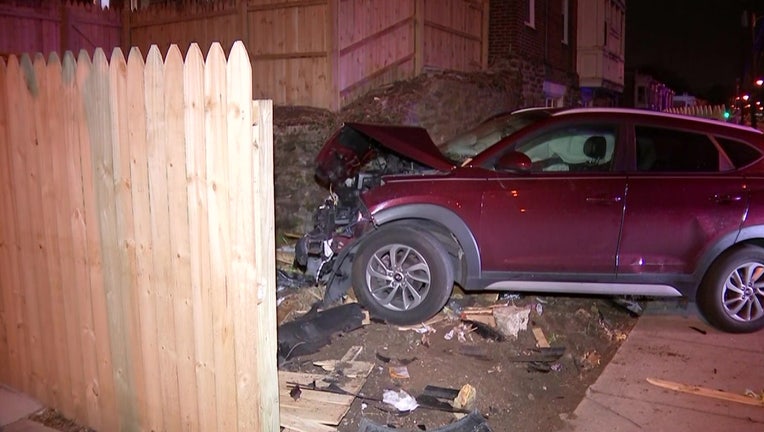 article
PHILADELPHIA - Police say a 2-year-old child was inside one of three cars that crashed Monday morning, leaving one person hospitalized and part of a home damaged.
The crash occurred when a car lost control and crashed into a house on East Upsal Street and Chew Avenue around 1:30 a.m.
Two men were inside at the time, and one was transported to a local hospital in stable condition.
MORE HEADLINES:
A woman and child, 2, were inside the second vehicle when it crashed into another vehicle parked on the street. Police say neither suffered any injuries.
Debris from the damaged vehicles and home was scattered across streets and sidewalk as crews cleared the scene.
It is unclear what led the second vehicle to crash, or if any charges will be announced.