Authorities arrest 3 in connection to string of Popeyes robberies
NORTHEAST PHILADELPHIA - Police say three suspects accused of robbing multiple Popeyes restaurants in Northeast Philadelphia are in custody after a dangerous police pursuit Friday night.
Just before 11 p.m. Friday, Philadelphia police launch a sting operation at Popeyes off Grant and the Boulevard in Northeast Philadelphia. But, the suspects get spooked and, police say, led them on a quick, but high speed chase that ends with a crash.
All of it caught on surveillance camera.
In watching the video, the suspected serial robbers ditch the SUV and start running, crossing Grant Avenue before cops catch up.
But, not before one officer is hit by a car.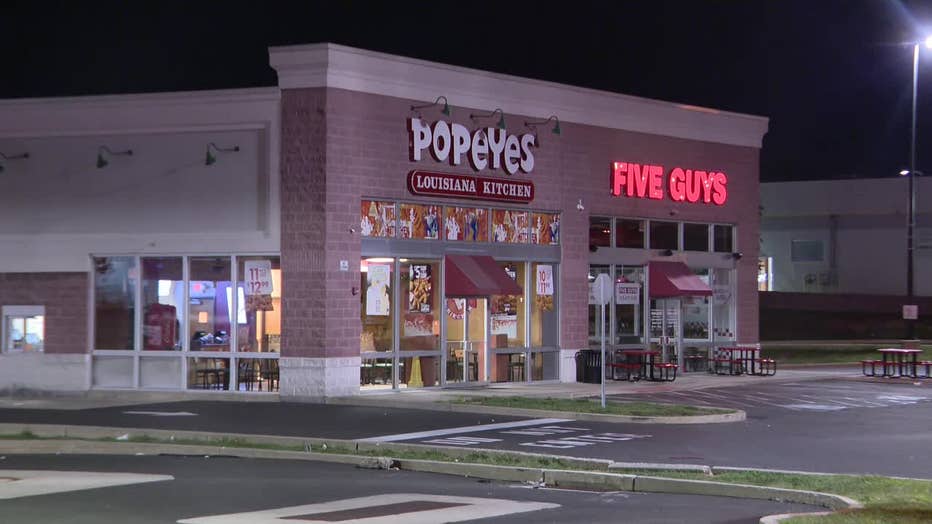 Northeast Detectives say the suspects are the same men that have been targeting Popeyes Chicken restaurants since late July. Surveillance video from one of those armed robberies lays out the method of operation – the gunmen entering through the backdoor and robbing workers of their cell phones and cash. Investigators say the suspects hit two Popeyes and a Chipotle before lying low.
"We believe they were attempting to hit a Popeyes and went in the wrong door and hit a Chipotle in the Roosevelt Mall. After that, there was a lot of press coverage. It kind of stopped," stated Lt. Dennis Rosenbaum, with Northeast Detectives.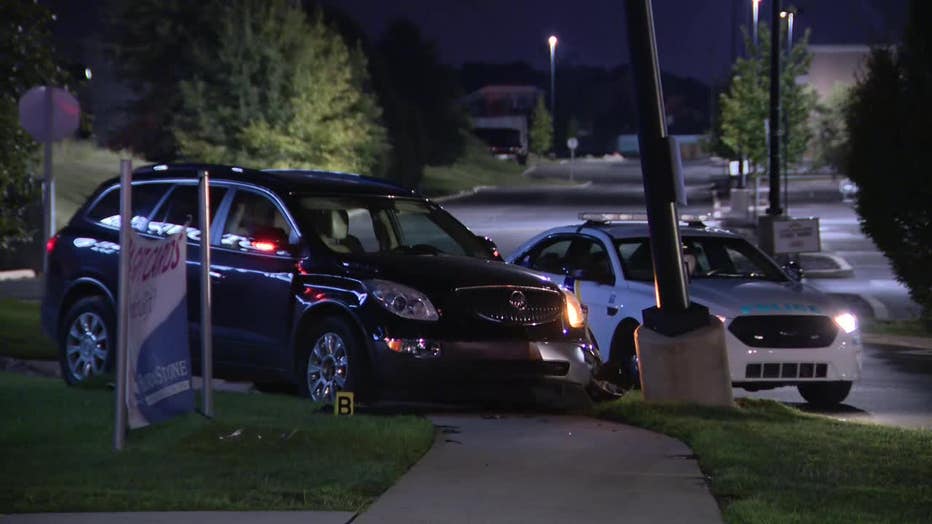 Police say the robbers resurfaced Wednesday, hitting Popeyes on Aramingo. Patrols were stepped up and police were on high alert.
"We were concerned they were going to make another attempt. This is one of the only stores they hadn't hit. A lot of businesses right here, fast food takeouts," Lt. Rosenbaum explained.
Sure enough, just days later, they spotted the suspects' car and got to Popeyes first.
The trail of debris tells the story. The suspects' vehicle striking the concrete base of a light pole so hard, the pole is now leaning sideways.
"It worked out that we were able to foil the one tonight, so no one got hurt," Lt. Rosenbaum added.
Police recovered a gun at the scene. The suspects are in police custody.