Officer hit by suspected drunk driver; School milk recalled for sanitizer contamination; Storms Thursday
THE RUNDOWN: 
1. Officer OK after being struck by suspected drunk driver in Tacony, police say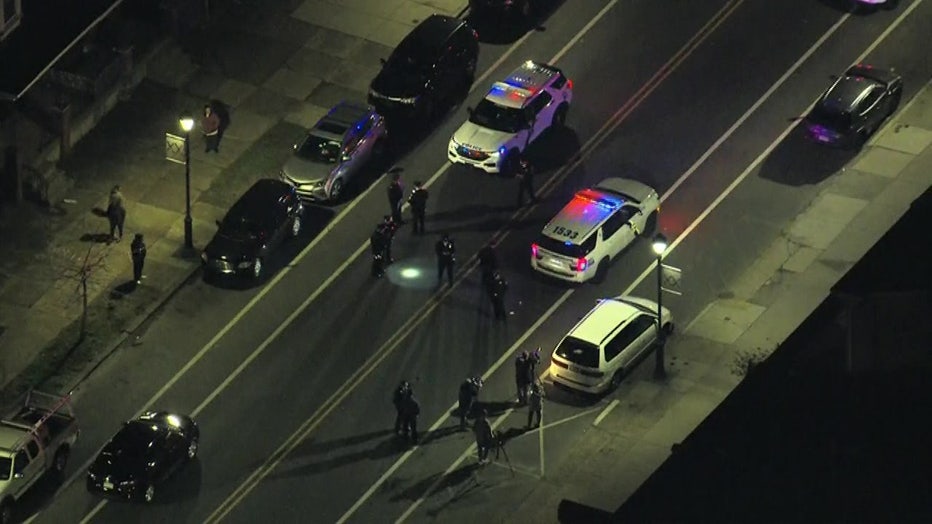 PHILADELPHIA - PHILADELPHIA – A Philadelphia police officer is expected to be OK after authorities said she was hit by a suspected drunk driver who was later arrested Wednesday night.
Chief Inspector Scott Small told reporters that two officers were walking back to their car during a traffic stop on the 6700 block of Torresdale Avenue when the officer on the driver's side was struck by a black Chevy that crossed over the double yellow lines. 
Small said the female officer was launched 10 feet and landed on the northbound side of the road. She was taken by ambulance to Jefferson Hospital with head injuries and bruises, but is in stable condition.
Witnesses told police the driver sped away from the collision and drove through several red lights. Small said the vehicle blew through a red light at the intersection of Torresdale and Cottman avenues and nearly struck a police car.
Those officer followed the suspect's vehicle and saw the driver, a 42-year-old man, pull over and start walking down the street. He was placed in custody by the trailing officers. 
Small said the driver "appears to be intoxicated" and was taken to police headquarters for testing. 
No charges were reported immediately following the hit-and-run crash.
2. New Jersey issues statewide recall of cafeteria milk containing sanitizer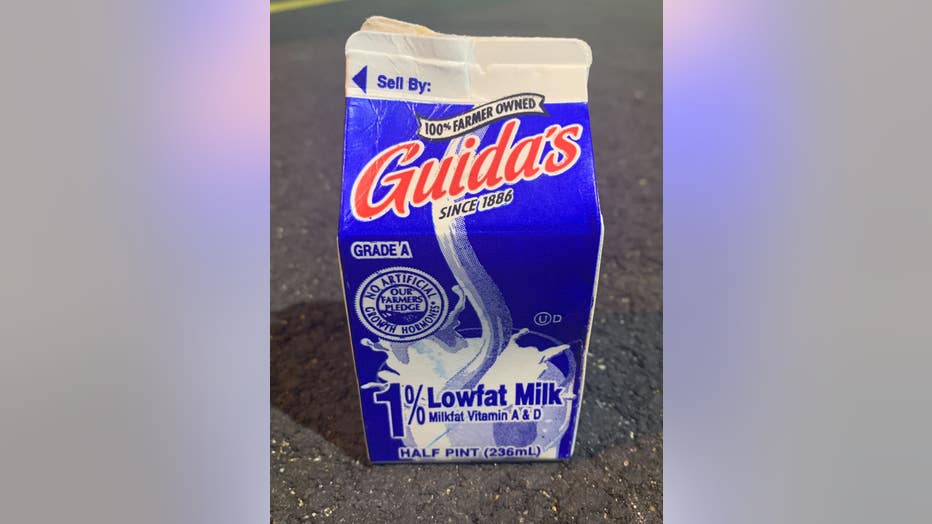 TRENTON – New Jersey has issued a statewide recall of a specific brand of school cafeteria milk after officials said it contained sanitizer that sickened several students when they unknowingly drank it. 
The New Jersey Department of Health's Public Health on Wednesday instructed public schools to remove Guida's 1% Lowfat Milk from circulation in its cafeterias. Officials said at least 25 children have been hospitalized due to the presence of peroxyacetic sanitizer in milk with the date code 09-183 Apr 11 B2. 
The health department fears that other batches of milk could also be tainted. 
The statewide recall comes after emergency teams were called to the Early Childhood Development Center in Camden Wednesday after sanitizer was discovered in milk cartons, according to the school district. 
The Camden County Health Department said first responders were also called to Riletta Twyne Cream Childhood Development Center where five children were sent to Cooper Medical Center and discharged in the afternoon. Cooper University Healthcare sent doctors to the school to examine 15 children who were cleared to go home, the district said. 
"This was a scary situation but thankfully, everyone who was exposed to the milk is in stable condition and either back at school or home," Camden County Health Officer Paschal Nwako said.
The district said so far there are four schools impacted by the tainted milk and preliminary testing was conducted. Officials are in communication with the milk company about taking the product out of circulation. 
3. Viewing held for Pennsylvania State Trooper killed by accused drunk diver on I-95 in Philadelphia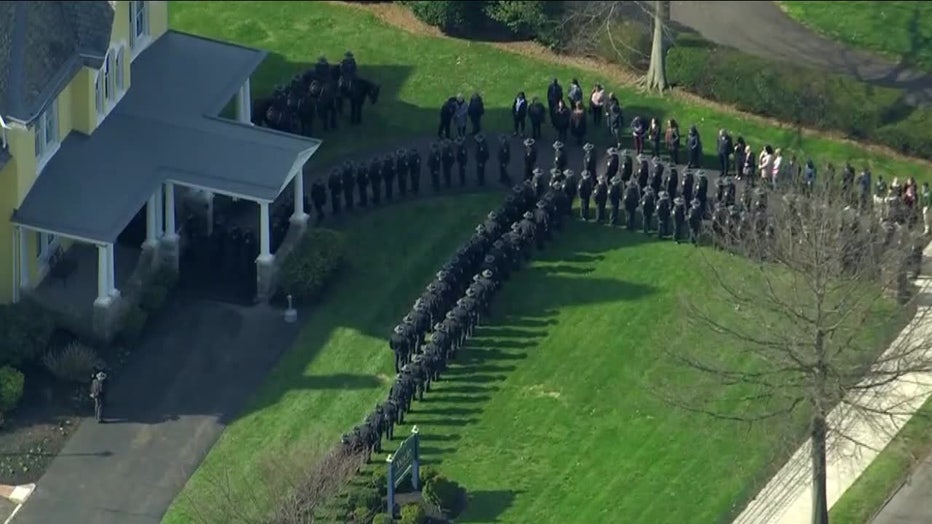 A large number of Pennsylvania State Troopers showed up to Trooper Mack's viewing.
BRISTOL, Pa. – A large contingent of law enforcement officers traveled to Bucks County on Wednesday for a viewing for Pennsylvania State Trooper Martin Mack III, who was killed by an alleged drunk driver on I-95 in Philadelphia in March.
"We have to continue to pray for them every day they're doing a very difficult job and obviously it can have deadly consequences and I just feel awful," Bucks County District Attorney Matthew Weintraub said. 
The deadly crash happened over a week ago on Interstate 95 in South Philadelphia near the sports complex. Investigators said Mack, 33, and fellow Pennsylvania State Trooper Branden Sisca, 29, were called to the area to assist a man who was walking on the highway. 
That's when police say 21-year-old Jayana Tanae Webb plowed into all three men, causing fatal injuries. The impact was so great that it sent the troopers into the northbound lanes of I-95. The striking vehicle eventually came to a rest in the right shoulder after it struck the troopers, civilian, police SUV and left-hand barrier.
Webb faces more than a dozen charges, including three counts of third-degree murder, three counts of homicide by vehicle while driving under the influence, and two counts of second-degree manslaughter of a law enforcement officer. 
The deadly crash's impact on the brotherhood and sisterhood of law enforcement community was apparent on Wednesday. Troopers from states as far away as Indiana and California showed up to pay their respects to Mack, and Pennsylvania State Troopers came in busloads. 
4. Storms with strong winds, heavy rain to impact Delaware Valley Thursday night
PHILADELPHIA – Temperatures will continue to rise near 70 degrees during the afternoon as a cluster of heavy storms approach from the southwest. FOX 29's Scott Williams said the storms will strike around 5 p.m., the entire Delaware Valley is at a 'Slight' threat for scattered severe thunderstorms. 
A cold front will help push a system of storms across the region between 5 p.m. and 11 p.m. with the heaviest downpours expected north and west of Philadelphia. Forecasters say the main threats associated with the system will be damaging wind gusts and flooding rain. 
Delaware Valley residents could also notice hail and lightning on Thursday night as the storms roll through. Forecasters believe the risk of an isolated tornado is low, but still possible. 
The storms will clear the region around midnight and lead to a seasonable and breezy Friday. Sunshine will return on Saturday and stick around on Sunday with highs in the mid-to-upper 50s on both days.
5. Armed robbery suspect shot, killed by customer in North Philadelphia store, police say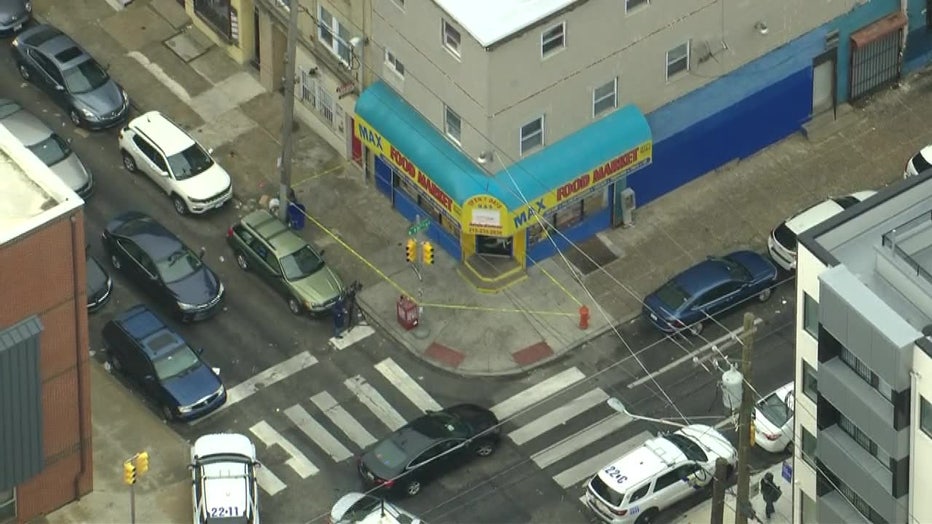 PHILADELPHIA – Authorities say a suspected armed robber was shot and killed by a customer at a North Philadelphia corner store Wednesday afternoon.
Officers from the Philadelphia Police Department were called to the 1400 block of Master Street around noon for reports of a shooting. 
A police source told FOX 29's Jennifer Joyce that two young men wearing masks entered the store and approached a man in his 23-year-old man waiting for a food order. One of the robbers hit the man in the head with the gun and a struggle began.
The robber handed the gun to his accomplice at which point law enforcement sources said the customer shot the armed robber twice in the abdomen. The customer is licensed to carry a firearm, according to police sources.
The suspect was taken to Temple University Hospital by responding officers but later succumbed to his injuries. The second robber fled the store after the shooting and has not been captured.
Law enforcement sources say the customer was released and is unlikely to be charged. The entire incident was captured on store surveillance that has already been turned over to investigators.
6. Bruce Willis diagnosed with aphasia, 'stepping away' from acting, family reveals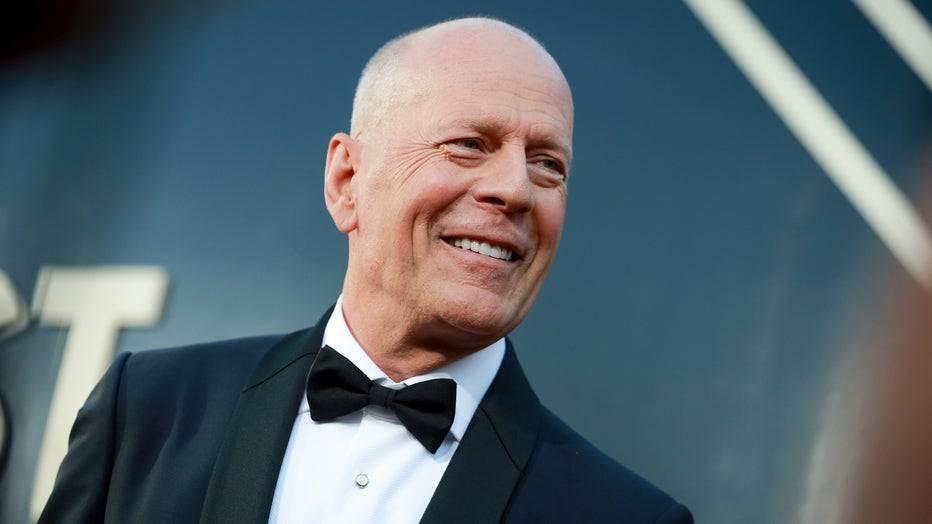 Bruce Willis attends the Comedy Central Roast of Bruce Willis at Hollywood Palladium on July 14, 2018 in Los Angeles, California. (Photo by Rich Fury/Getty Images)
Bruce Willis is taking a break from acting as he battles a health diagnosis, his family revealed Wednesday.
The 67-year-old actor has been diagnosed with aphasia, the family announced on social media.
"Bruce's amazing supporters, as a family we wanted to share that our beloved Bruce has been experiencing some health issues and has recently been diagnosed with aphasia, which is impacting his cognitive abilities. As a result of this and with much consideration Bruce is stepping away from the career that has meant so much to him," the family statement read.
According to Mayo Clinic, aphasia can affect the person's ability to speak, write and understand language, both verbal and written. "It typically occurs suddenly after a stroke or a head injury but can also come on gradually from a slow-growing brain tumor or a disease that causes progressive, permanent damage (degenerative)," Mayo Clinic explains on its website.
News of the "Die Hard" actor's diagnosis comes a little over a week after his 67th birthday.
7. Chris Rock addresses Will Smith slap at first comedy show since Oscars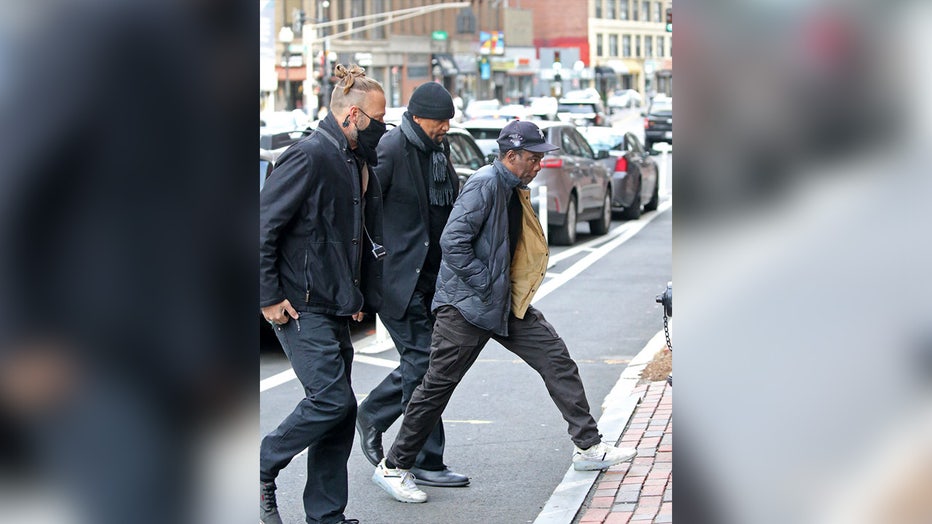 FILE - Comedian Chris Rock arrives at the Wilbur theatre on March 30, 2022 in Boston, Massachusetts.
BOSTON – Comedian and actor Chris Rock dressed in all white kicked off his Wednesday night show after a thunderous three-minute standing ovation at his first standup show since Will Smith slapped his face at the Oscars Sunday night.
"How was your weekend?" Rock asked the sold-out crowd at the Wilbur, a theater of 1,200 seats in South Boston. "I had a whole list of jokes before this week happened."
Since the shocking incident at the Oscars, sales for "Chris Rock Ego Death World Tour 2022" have skyrocketed, soaring to over $1000 per ticket. Meanwhile, the sold-out shows saw tickets reselling for more than $800.
Wednesday night marks the first time Rock spoke publicly on the issue. Rock told the crowd that, he was "still kind of processing what happened" that night.
Smith charged the stage and slapped Rock after the Oscars host joked about Jada Pinkett Smith's shaved head.
"The Men in Black" star was not happy with the comedian's remark that Jada's shaved haircut was reminiscent of famous film character G.I Jane. Since 2018, Jada Pinkett Smith has openly suffered with the hair loss condition alopecia.
MORE HEADLINES FROM FOX 29