Fly Eagles, Fly: Injured bald eagle rescued by officers, residents in Bucks County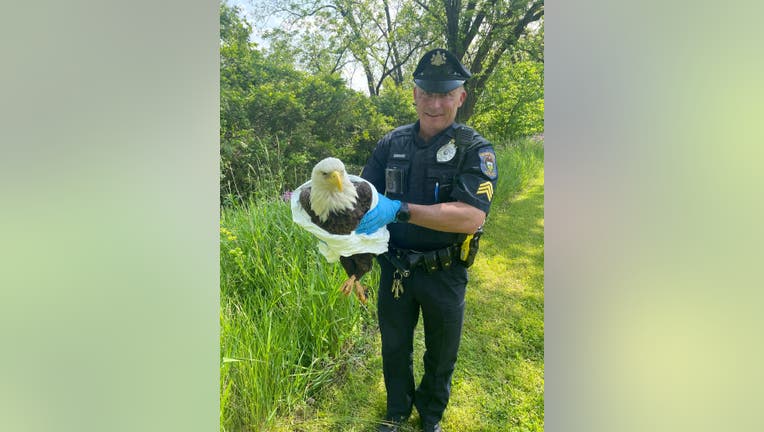 article
BUCKS COUNTY, Pa. - A nationwide symbol that means even more to every Philadelphia Eagles fan is now safe thanks to the actions of police and residents in one Pennsylvania county.
The injured bald eagle was rescued near Pidcock Creek Road in Solebury Township Sunday.
Sgt. Kevin Edwards and some "wonderful" residents stepped in to help the majestic bird, and have it transported to the Aark Wildlife Rehabilitation Center for treatment.
RELATED COVERAGE: Make it snappy: Officers rescue snapping turtle from South Jersey storm drain
"Your Solebury Police Officers will stop at nothing to make sure every animal has a fighting chance to survive!" the police department posted on Facebook along with photos of the wrapped bird,
It is unclear how the eagle was injured, and the extent of its injuries.