Former DARE officer in Bucks County sexually abused 4 teen boys, DA says
DOYLESTOWN, Pa. - A former Warminster Township police officer is facing charges after prosecutors said he sexually abused at least four teenage boys while serving as a D.A.R.E officer over two decades ago. 
James Carey, 52, was arraigned Wednesday morning in Doylestown and charged with over 100 counts including statutory sexual assault, deviate sexual intercourse and unlawful contact with a minor, Bucks County District Attorney Matthew Weintraub said.
Carey's alleged abuse is said to have taken place between 1988 - 2000, though prosecutors fear there may be additional victims. During that time Carey worked as a DARE officer at Centennial School Dist., helped run a Frie Explorer program at Warminster Township fire station, and was heavily involved with Boy Scouts.
D.A.R.E which stands for Drug Abuse Resistance Education "envisions a world in which students everywhere are empowered to respect others and choose to lead lives free from violence, substance use, and other dangerous behaviors", according to the program's website.
"There were countless minors in his care that span the entire duration of his employment with Warminster Township, who remain unidentified due to the lack of, or incomplete record-keeping," Weintraub said.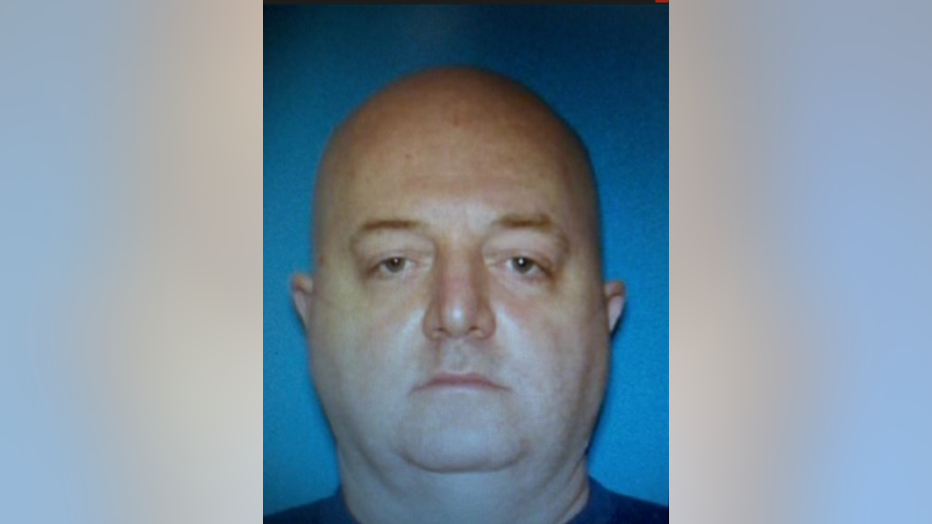 An investigation, which compiled testimony from victims, parents and witnesses alleged that Carey used his position as a DARE officer to "gain unique access to children under color of authority and law." Other information shared by Weintraub on Wednesday said Carey took children on overnight trips as part of the Boy Scouts, but parental consent was not found. 
The mother of one victim wanted Carey to provide some guidance to her "troubled" 14-year-old son, according to Weintraub. Another young teenage victim, sought Carey as a father figure but was instead sexual assaulted, prosecutors said. 
Weintraub said a 13-year-old victim preyed upon by Carey at a Warminster rec. center, where he was first sexually assaulted under the guise of a police pat-down. Another 13-year-old was picked up by Carey from his home in full uniform and sexually abused, prosecutors said.
"He used his position and authority to groom, not only the children, but their adult caregivers.  The grooming tactics he used were pervasive, manipulative and calculated such that he not only lowered the minor's guard but also attempted to provide an assurance that his crimes would go unreported and if reported, not believed," Weintraub said.
Carey was suspected of illegal contact with a 17-year-old in 2001, but was not charged due to inconclusive evidence and the 16-year-old age of content at the time. Former Bucks County DA Dianne Gibbons said Carey's behavior gave her "grave concerns for the safety of children in his community."
He was fired from Warminster Township Police Department in 2006, but won his job back during an arbitration appeal. Carey reached a settlement with the township and retired in 2009 as a corporal with full credentials, according to Weintraub. 
After leaving the police force he worked at a campground in Cape May County where he was the center of a New Jersey State Police investigation about inappropriate conduct with a minor. No files were charged.
"A police officer's creed is to protect and serve his community," District Attorney Matt Weintraub said. "In a perverse and criminal dereliction of his duty, James Carey instead took advantage of his power and credibility while on the job as a police officer to sexually abuse our community's most vulnerable: our children," Weintraub said.
Carey posted 10% of $100,000 bail and was released. He is due in court later this month.
___
DOWNLOAD: FOX 29 NEWS APP
SUBSCRIBE: Good Day Digest Newsletter | FOX 29 Philly on YouTube