Officials: 4 arrested for selling heroin, fentanyl to undercover officer in Pennsylvania parking lot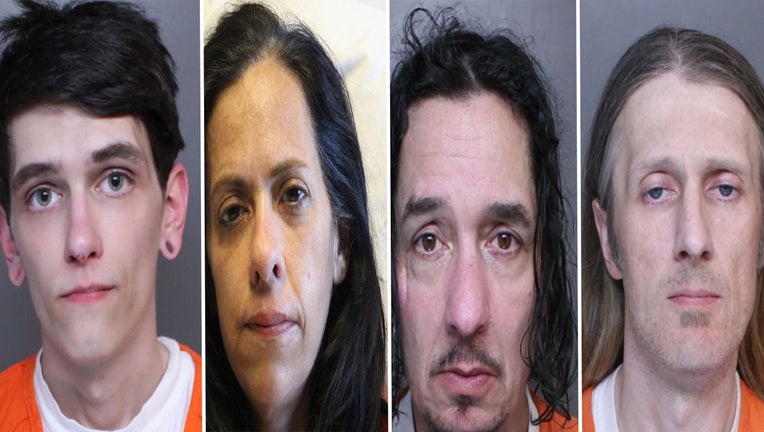 article
STROUDSBURG, Pa. - A Pennsylvania man who was arrested for selling drugs to an undercover officer told police that he purchased fentanyl in Kensington to later resell in Monroe County, authorities said. 
Zachary Herbst, 26, was in a car with his mother, Sheila Conway, and two others when he allegedly sold five bags of heroin/fentanyl to an undercover officer outside a Wawa in Stroudsberg.
The arrest follows a two-month investigation into Herbst during which authorities learned that he made frequent trips to Kensington and Paterson, New Jersey to buy drugs for resale. 
Kensington is over 100 miles away from Monroe County and the drive normally takes about two hours. Paterson, a troubled city in North Jersey, is roughly an hour away from Monroe County. 
MORE LOCAL HEADLINES
The morning of Herbst's arrest, investigators say he and three others returned items to a Walmart for a store credit gift card which they later sold for cash used to buy fentanyl in Paterson. 
Herbst told police during an interview that he, Conway, 41-year-old Justin Conway and 46-year-old Robert Sampson all used fentanyl on their ride back to Monroe. 
He also told investigators that the majority of the heroin currently circulating in Monroe County contains fentanyl and/or Xylazine – a potent and deadly mixture commonly known a "Tranq."
During the arrest, prosecutors say bundles of drugs fell out of Herbst's vehicle, and officers later found four bundles of heroin/fentanyl with the same packaging sold to the officer.
Herbst and three others were taken to Monroe County Correctional Facility after they failed to post bail, prosecutors said.