Officials: Father, mother charged after 3-year-old son injured in Grays Ferry shooting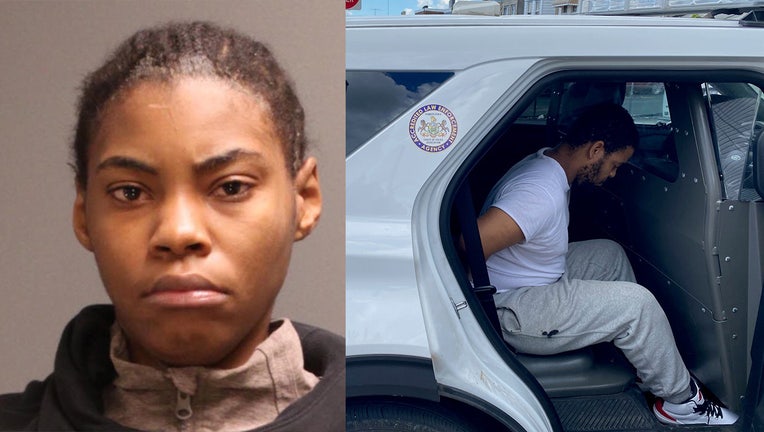 article
GRAYS FERRY - A 23-year-old woman and a 31-yar-old man have been charged in connection with a shooting in which their 3-year-old son was injured.
Friday, the U.S. Marshall Service arrested 31-year-old James Weldon. He was taken into custody because of a firearms violation and an Endangering the Welfare of a Child violation due to the April 30 shooting where his 3-year-old son was shot. He was taken into custody on the 1300 block of South Dover Street, about 11 a.m.
According to officials Thursday, 23-year-old Laylaah Muhammad is charged with Endangering the Welfare of a Child, Criminal Conspiracy, Tampering with Evidence and other related charges.
The incident happened Sunday, April 30, just after 5 p.m., on the 1500 block of South Taney Street.
Initially, Muhammad told investigators she and her son were walking down South Taney Street when she heard two or three gunshots nearby. She looked at her son and saw he was shot in the cheek.
RELATED COVERAGE: Officials: 3-year-old shot in the face inside South Philadelphia home
A Good Samaritan raced the two to nearby Philadelphia Fire Department Engine 47 at Grays Ferry Avenue and 31st Street. First responders immediately jumped in to stabilize him and rushed him to CHOP.
In the ensuing investigation, officials determined the shooting took place inside a home on South Taney, not outside on the street.
Muhammad was arrested and charged on May 3. Investigators are continuing to work to determine how the child was injured.
No additional details were provided regarding Weldon or Muhammad, nor were there updates on the condition of the boy.