Philadelphia Police Commissioner Danielle Outlaw injured in Center City auto accident
CENTER CITY - Philadelphia Police Commissioner Danielle Outlaw has been involved in an automobile accident.
The accident happened Wednesday afternoon, just before 3 p.m., at the intersection of North 15th and Race streets, in Center City.
According to officials, the Commissioner's SUV was traveling east on Race Street when an SUV traveling south on 15th Street ran a red light at the intersection and hit the Commissioner's vehicle.
Officials say four people were injured, including the Commissioner and her driver. The driver of an Uber and the Uber passenger were also injured. Two people were taken to Jefferson Hospital, while the other two were taken to different hospitals.
Everyone is listed as stable.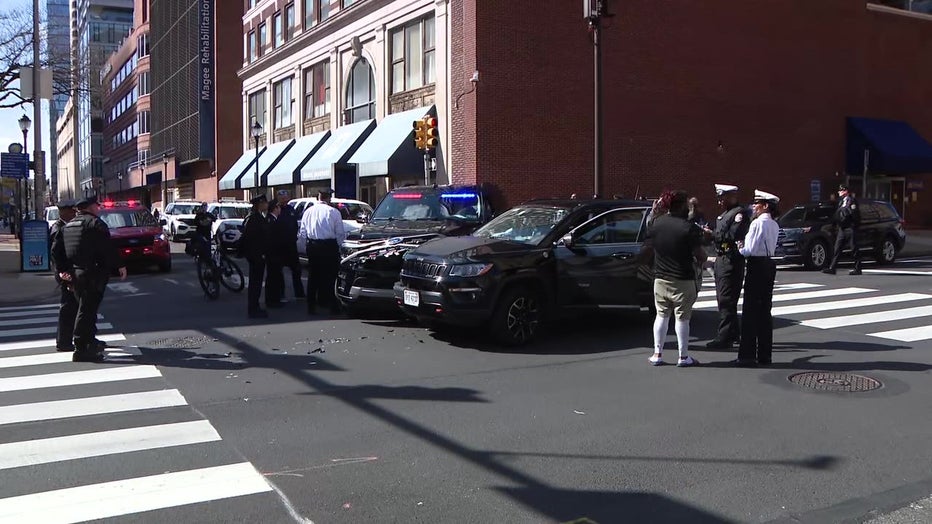 The Commissioner was seen talking with accident investigators at the scene. Police blocked off a number of streets in the accident zone, in order to conduct the investigation.
No other details were released in regard to the accident.