Police: Officer shot in hand inside Kensington home; suspect killed
KENSINGTON - Gunshots fired inside a Kensington home ended with a suspect dead and an officer shot in the hand.
Officers were called to the 2800 block of Ruth Street, in Philadelphia's Kensington section, just before 7 p.m. on a report of gunshots.
When they arrived, they realized a commotion was taking place inside a residence. Officers entered the property as people were leaving, officials said.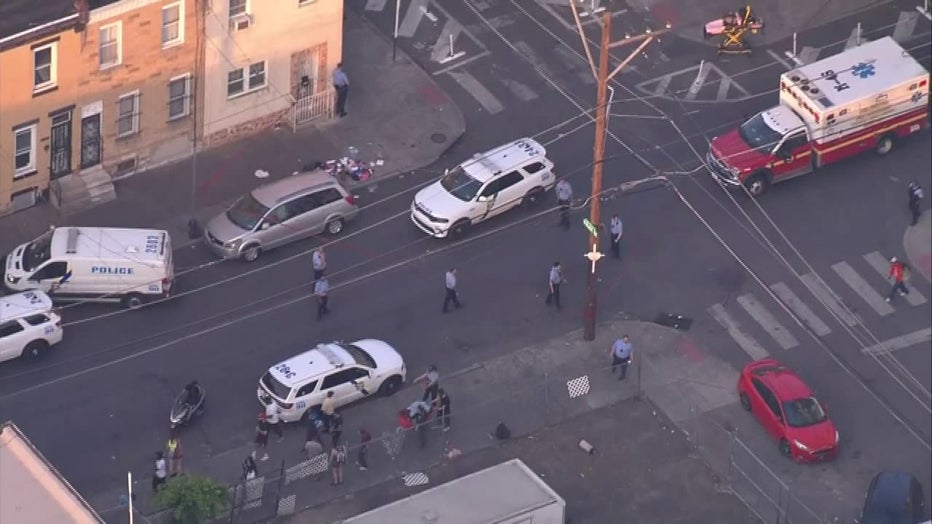 In a search of the property, the officers found a man hiding in a crawl space. They commanded him to leave the crawl space several times, but, authorities say, the man refused.
Investigators say there was a struggle between the man and the officers as they tried to get him out. At some point, they tried to tase him and say he tried to take the taser from them.
That's when the officers say they heard a shot and one officer fell to the ground, shot in the hand.
Two additional officers and a sergeant fired their service weapons. The officer was taken to Temple University Hospital.
A barricade situation was declared and SWAT was called. They found the man in the crawl space and he was pronounced dead at the scene.
The officer was taken to Temple University Hospital for treatment and released a short time later.
Days later, an investigation concluded that the officer was injured by "friendly fire."