Proud Boys Trial: Jury to hear 2nd day of closing arguments for leaders, including Philadelphia man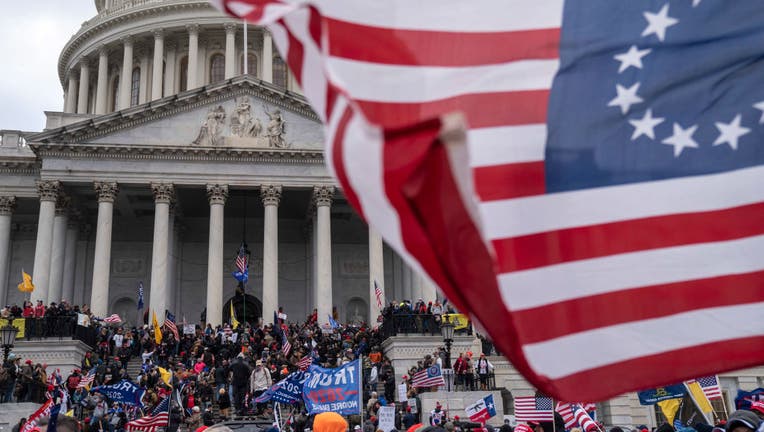 article
WASHINGTON - A federal jury on Tuesday is scheduled to hear a second day of attorneys' closing arguments in the landmark trial for former Proud Boys extremist group leaders charged with plotting to violently stop the transfer of presidential power after the 2020 election.
A lawyer for former Proud Boys national chairman Enrique Tarrio will address jurors before they begin deliberating, more than three months after the trial started in Washington, D.C.
It's one of the most serious cases to come out of the attack on the U.S. Capitol on Jan. 6, 2021, which temporarily halted Congress' certification of Joe Biden's presidential election victory over Donald Trump. Tarrio and four lieutenants are charged with seditious conspiracy — a rarely used charge that carries up to 20 years behind bars.
A prosecutor told jurors on Monday that the Proud Boys were ready for "all-out war" and viewed themselves as foot soldiers fighting for Trump as the Republican spread lies that Democrats stole the election from him.
"These defendants saw themselves as Donald Trump's army, fighting to keep their preferred leader in power no matter what the law or the courts had to say about it," prosecutor Conor Mulroe told jurors.
Tarrio, a Miami resident, is on trial with Ethan Nordean, Joseph Biggs, Zachary Rehl and Dominic Pezzola. Nordean, of Auburn, Washington, was a Proud Boys chapter president. Biggs, of Ormond Beach, Florida, was a self-described Proud Boys organizer. Rehl was president of a Proud Boys chapter in Philadelphia. Pezzola was a Proud Boys member from Rochester, New York.
Attorneys for Norden and Rehl gave their closing arguments on Monday. Lawyers for Biggs and Pezzola also are expected to make their final appeals to jurors on Tuesday before prosecutors give a rebuttal and the case goes to the jury.
Tarrio is one of the top targets of the Justice Department's investigation of the Capitol riot. Tarrio wasn't in Washington that day but is accused of orchestrating an attack from afar.
The foundation of the government's case, which started with jury selection in January, is a trove of messages that Proud Boys leaders and members privately exchanged in encrypted chats — and publicly posted on social media — before, during and after the deadly Jan. 6 attack.
Defense attorneys have tried to portray the far-right group as a drinking club that only engaged in violence for self-defense against antifascist activists.
Nicholas Smith, attorney for former Proud Boys chapter leader Nordean, said on Monday that prosecutors built their case on "misdirection and innuendo." He told jurors there is no evidence of a conspiracy between unarmed Proud Boys who marched toward the Capitol with beer cans in their hands, pausing to stop at food trucks.
"They can't even order McDonald's, and they're planning to stop what the government is calling the peaceful transfer of power?" Smith asked. "Where is the conspiracy?"
The Justice Department has already secured seditious conspiracy convictions against the founder and members of another far-right extremist group, the Oath Keepers. But this is the first major trial involving leaders of the far-right Proud Boys, a neofacist group of self-described "Western chauvinists" that remains a force in mainstream Republican circles.