PSP trooper arrested, charged in December Chester County road rage incident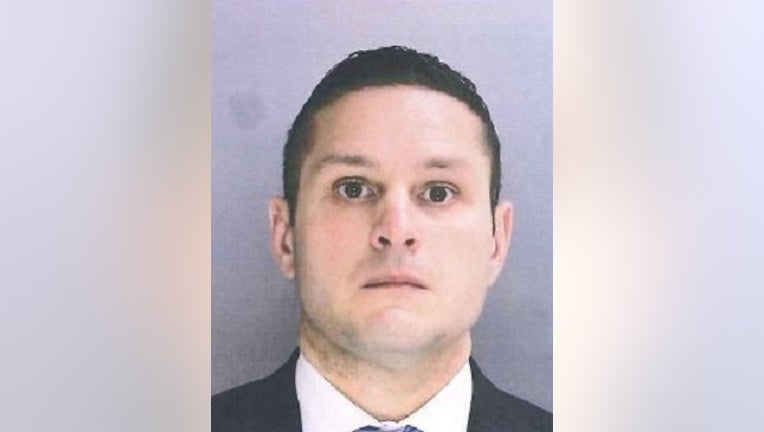 article
KENNETT TOWNSHIP, Pa. - A Pennsylvania State trooper has been arrested and charged in connection with a road rage incident that occurred in Chester County in late December.
The Chester County District Attorney's Office made the announcement that 36-year-old David Levy, a trooper with the Media Barracks, has been charged with official oppression, recklessly endangering another person, possessing an instrument of crime and simple assault.
According to officials, while off-duty, Levy was said to have forced another car off the road while traveling southbound on Route 1, near Longwood Gardens, in Kennett Township, on December 28, just before 6 p.m. and reportedly brandished a weapon while walking toward the vehicle and shouting commands.
MORE HEADLINES:
A 911 call was placed, saying a family was driving toward Longwood Gardens when Levy began to brake his vehicle abruptly while in front of them, as they tried to pass a slow-moving vehicle.
When they passed Levy, according to the complaint, he tried to pass them by driving on the right-hand shoulder, then drove into their lane, forcing them off the road, into the grass, toward a road sign, a concrete curb and an embankment. They avoided a collision by passing a different vehicle in the right lane, authorities said.
They were then able to drive onto the Longwood Gardens exit ramp, while Levy followed them. He reportedly then drove on the grass on the left-hand side of the ramp, passing traffic and subsequently blocked a lane of other cars.
Authorities say, at that point, he turned on his four-ways on and then a gunshot was heard. He exited his vehicle with a gun in his hand and walked to the victims' car, screaming at them as he approached. He then reportedly accused them of cutting him off in traffic and apparently identified himself as a state trooper more than once.
A passenger then yelled that the police were being called and a recording of the incident was being made. At that point, officials say, Levy got back into his vehicle and drove off.
Most of the incident was recorded by the victims. Police searched Levy's car and found a bullet hole and a 9mm shell casing in his vehicle.
Officials say police learned Levy had been drinking alcohol in an Aston Township bar earlier, prior to the incident.
District Attorney Deb Ryan said, "No one is above the law. We hold law enforcement to the highest standards, and the defendant betrayed his sworn oath by endangering all those on the road with his reckless conduct. After he dangerously forced a car off the road, he used his badge and his gun to frighten and intimidate a family on their way to see the holiday lights at Longwood Gardens. We will never tolerate this criminal behavior, especially from law enforcement."
Levy is suspended without pay. His bail is set at $20,000 and he awaits a preliminary hearing in early February.