Gov. Ron DeSantis files with FEC, launches presidential campaign ahead of Twitter announcement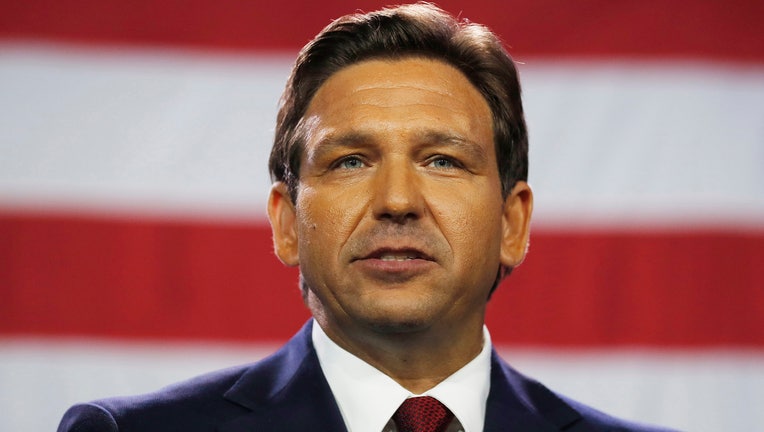 article
TAMPA, Fla. - Gov. Ron DeSantis has filed paperwork with the Federal Election Commission on Wednesday, entering the 2024 presidential race ahead of his expected Twitter announcement. 
The 44-year-old Republican revealed his decision in a Federal Election Commission filing. This comes before he's expected to make his formal announcement on Wednesday at 6 p.m. ET during a conversation with Elon Musk on Twitter. 
For months, DeSantis has shied away from answering whether or not he would run for the presidential nomination, but speculation was high with the Miami Herald predicting some type of announcement on Wednesday. 
RELATED: Gov. DeSantis expected to announce presidential run as controversial laws face new legal challenges
The newspaper pointed to several clues, including an event at the Four Seasons on Wednesday and Thursday in which donors and supporters had reportedly been invited to make fundraising calls which are formally only allowed after he files paperwork. 
DeSantis has also been traveling like a candidate with visits to early-voting states such as Iowa and New Hampshire. 
A source close to DeSantis also confirmed that his political operation is in the process of moving to a new location in Tallahassee, outside its previous spot at the state's Republican headquarters. 
Earlier this week the governor changed his Twitter handle from @rondesantisfl to just @Rondesantis. His wife Casey also removed Florida from her Twitter handle. 
MORE: Governor DeSantis changes Twitter handle ahead of presumed presidential announcement
His entry into the race means he'll be up against former President Donald Trump and others for the Republican nomination in the 2024 presidential run. It comes as Trump leads with an average poll of 56 to 19. 
Not only will he have to worry about his political opponents, there are also new battles for Florida to fight in court over controversial laws he recently signed off on. Since the legislative session ended, the governor has barnstormed Florida with bill signings, hoping to prove he can deliver results conservatives want. 
On Monday night, he spoke to a crowd of Christian broadcasters in Orlando, touting some of the recent bills he's pushed forward in Florida, including a 6-week abortion ban, book bans, and the elimination. of pronouns in schools
DeSantis is expected to hold a rally in Dunedin sometime between May 30 and June 1, but Pinellas County Sheriff Bob Gualtieri not city of Dunedin spokesperson Sue Burness told FOX 13 they have not heard from the governor's team about any such event.  
The Associated Press contributed to this report.