Rutgers University strike halted as university, labor unions reach framework agreement
NEW BRUNSWICK, N.J. - New Jersey Gov. Phil Murphy says classes will be back in session thanks to a framework agreement between Rutgers University's administration and labor union representatives, which has ended a 5-day strike.
Thousands of professors, part-time lecturers and graduate student workers went on strike Monday at the school's campuses in New Brunswick, Piscataway, Newark and Camden over a stalemate in contract talks that have been ongoing since July.
On Saturday, Gov. Murphy announced that the university and union officials reached a framework agreement after negotiating those contracts in the State House for five days.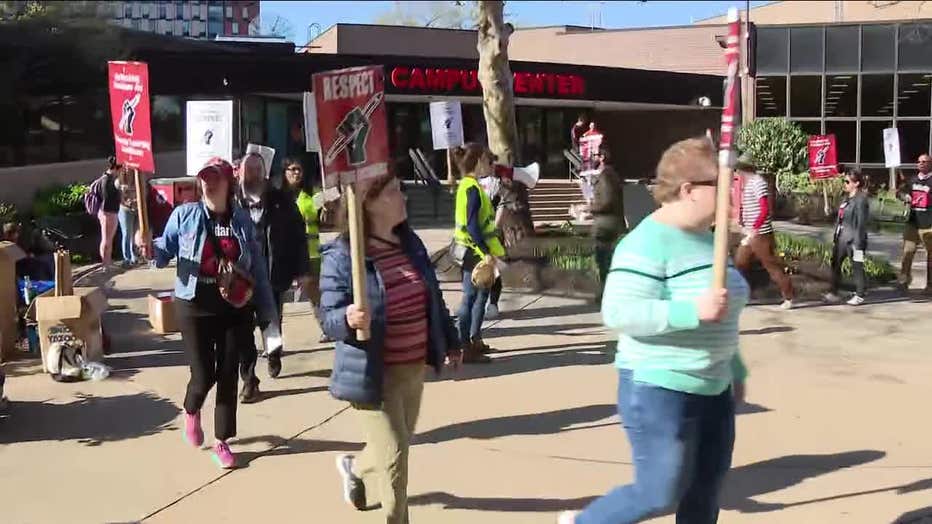 "This fair and amicable conclusion respects the interests of many different stakeholders, upholds New Jersey's values, and puts an end to a standoff that was disruptive to our educators and students alike," Murphy said.
MORE HEADLINES:
Classes are set to resume Monday as the nearly week-long strike comes to an end thanks to "unprecedented gains for contingent workers, graduate students, and our communities."
Officials say the new agreement addresses compensation, benefits, and job security for both full- and part-time faculty members. 
"The framework that was reached today between Rutgers and its faculty unions provides fair and equitable wages, benefits, and work conditions for our faculty as well as our graduate students and part-time lecturers," said Rutgers President Jonathan Holloway.