Women who lost children to Philadelphia gun violence prepare for emotional Mother's Day
PHILADELPHIA - Mother's Day is a celebration for women to celebrate their role as mothers, but for many women in Philadelphia, the day is a solemn one. 
As Philadelphia continues to battle its ongoing gun crime crisis, many women are mourning the loss of children who died as a result of violence. 
FOX 29's Steve Keeley spoke with a group of mothers treated to a spa day by Glossy Nails in North Philadelphia as they prepare to mark an emotional Mother's Day without their children. 
Glossy Nails Boutique and Sixx Degrees Media partnered to give the group of mothers the special day. 
Michelle De Jesus lost two sons to gun violence and she says Mother's Day never gets easier. 
She says she lost one son in the month of July and the other son in August, making the summer months difficult for her. 
"I know God wanted his sons so he took them, but the guns have got to stop. It's really sad," she said. 
Movita Johnson Harrell, a former member of the Pennsylvania House of Representatives, also lost two sons to gun violence. 
The faces of her two sons were plastered across her t-shirt and on a poster as she spoke on Good Day Philadelphia. 
Harrell says she has been fighting against gun violence on the front lines after her first son was killed in a case of mistaken identity. Shortly after, her second son was killed while on vacation in California. 
Joan Pagan, the mother of 2-year-old Nikolette Rivera, became emotional when speaking about her child, who was shot along with her mother and one other person when a gunman shot into their home in Kensington in 2019.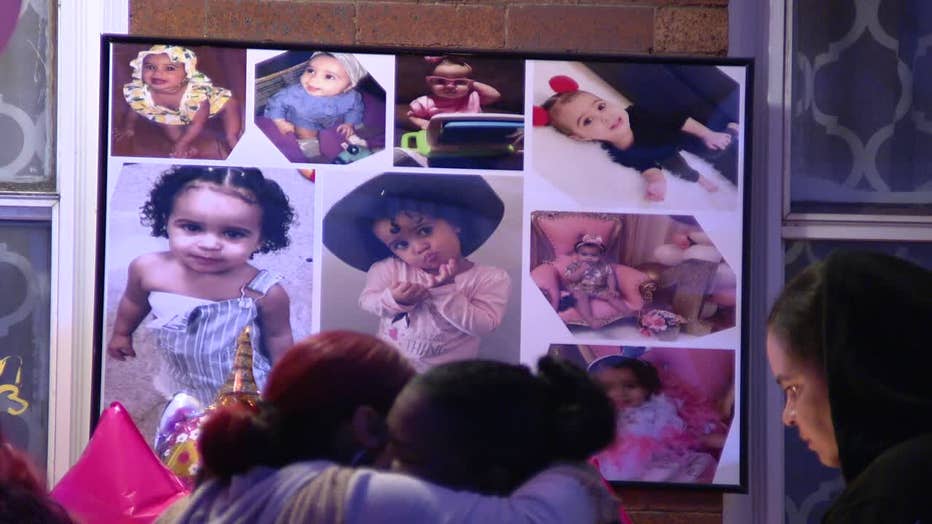 Loved ones embrace at a vigil for 2-year-old Nikolette Rivera, a victim of gun violence. 
Pagan says it has been a tough three years as she struggles to move forward, but she tries to think about what her daughter would want her to do. 
Another local mother mourning the loss of her only biological son says she now finds joy in raising her stepchildren, but the pain never goes away. 
She is urging parents to keep their eyes closely on their children and stay aware of their whereabouts as gun violence continues to run rampant in the city. 
"We're losing our youth left and right and we don't know why," she said. "Parents, pay attention. Know where your kids are." 
Angelita Boyd, the Communications Director of Sixx Degrees Media, says the mothers deserve a day of tranquility. 
"Today, we are just so thankful and grateful to be here to honor these beautiful ladies who have gone through the unspeakable tragedy of losing a child. A mother should never have to bury their children," she said. "