Joel Embiid has sprained LCL in right knee, reports say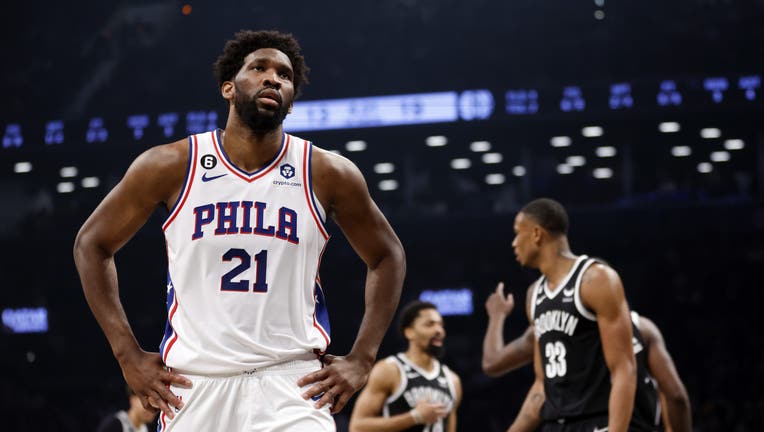 article
PHILADELPHIA - Joel Embiid's status as the 76ers advance to the second round of the NBA Playoffs remains uncertain as he was diagnosed with a sprained LCL in his right knee, according to reports. 
The MVP finalist was added to the team's injury report after their Game 3 win over the Brooklyn Nets, where he was seen limping several times throughout the game. 
Embiid, the NBA's leading scorer, did block a shot to protect a two-point lead with 8.8 seconds left in Game 3 and said after the game he was OK.
He later went on to miss their series clinching win in Game 4, as his teammates were able to complete a sweep of the sixth-seeded Nets. 
ESPN's Ramona Shelburne reported Monday that Embiid has been diagnosed with a sprained LCL in his right knee. She added that he would be reevaluated in the middle of this week, as the team waits to see who they will face in the next round. 
Embiid, a two-time NBA scoring champion, has been hit by injuries in the playoffs most of his career. He suffered a torn ligament in his right thumb and an orbital fracture last year in the playoffs. He's missed other postseason games with knee injuries and illness.
The 76ers can't afford to have Embiid miss much time if they want to make a serious run at their first NBA championship since 1983.
The Sixers could tip off their second round series as soon as Saturday, April 29.