DA: Boy, 11, dies after being accidentally shot by younger brother with cousin's gun in Allentown
ALLENTOWN, Pa. - The Lehigh County District Attorney and the Allentown Police Department have released findings from an investigation into the fatal shooting of an 11-year-old boy. 
Authorities say officers responded to a home on the 600 block of N. Front Street in Allentown on Tuesday around 7:25 p.m.
According to officials, the boy was pronounced dead from a gunshot wound at Lehigh Valley Hospital-Cedar Crest just before 8:30 p.m., and the Lehigh County Coroner's Office was called to respond around 9 p.m. 
The District Attorney's Office says the investigation revealed the boy was accidentally shot by his 10-year-old brother.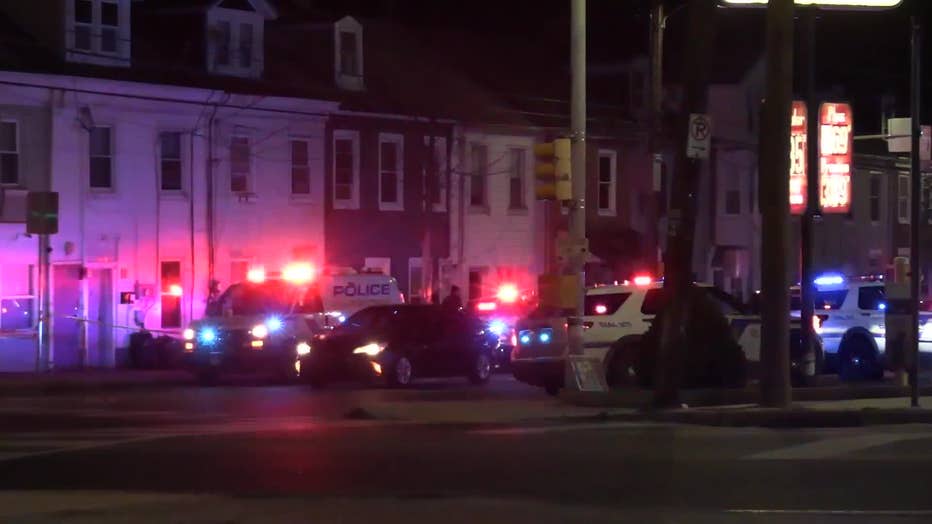 Allentown police cruisers on the 600 block of N Front Street in Allentown.  (Rich Rolen)
MORE LOCAL HEADLINES
Officials say the two boys, their older brother and their parents stopped at a home belonging to the father's aunt in Allentown. 
According to officials, the aunt's 24-year-old son, who is the legal owner of two 9 mm handguns, also lives at the home and was there on the day of the shooting. 
Investigators say the 24-year-old's guns were in the basement out of a lock box because they were set aside to be cleaned. When he heard his relatives arrive to the home, he quickly attempted to hide the guns because he assumed the boys would come downstairs to play video games as they sometimes did when they visited, officials say. 
Authorities say the two boys did go down to the basement to play video games and their 24-year-old cousin went upstairs to greet other relatives. Shortly after a gunshot was heard and the 11-year-old boy was discovered with an injury from a gunshot wound, per officials. 
District Attorney Jim Martin says the 24-year-old cousin will not be prosecuted. 
"While a case can be made that the guns should have been placed into a lock box which was available, the investigation has disclosed that the owner did not want the boys to even see the guns and he made a good faith effort to hurriedly hide them. Unfortunately, they were discovered; and this tragic event occurred," the DA's Office said in a statement. 
The Lehigh County coroner has scheduled an autopsy for Friday morning. 
Officials have not identified the child or cousin involved in the incident or said where they are from.  
This is a developing story. Check back for updates.