Caught on camera: Police searching for suspects who attempted to rob West Philadelphia market at gunpoint
PHILADELPHIA - Investigators with the Philadelphia Police Department are asking for the public's help to identify suspects caught on camera in a gunpoint robbery at a West Philadelphia market. 
According to authorities, the robbery occurred on January 18 just before 7 p.m. inside a market on the 900 block of North 43rd Street. 
Police say one of the suspects was armed with a semiautomatic handgun while the other was armed with a shotgun.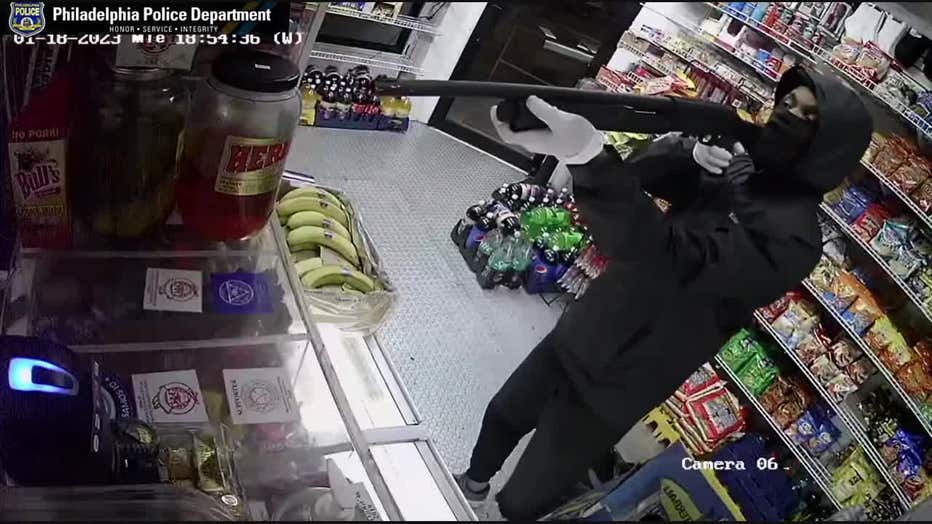 Philadelphia police are investigating a robbery that occurred on the 900 block of North 43rd Street in West Philadelphia. 
The two threatened the employee working at the store and attempted to get behind the register but were unsuccessful, authorities say. 
The store clerk says he was holding something that looked like a weapon as he began closing the gate over the front door. He believes that is what spooked the criminals into leaving the store. 
MORE LOCAL HEADLINES
"In the moment, it's very difficult. Scary. I'm on vacation here," said the store clerk, who is visiting his brother who typically runs the corner store. 
All the store's customers say the brothers are good people. The victim says he and his brother are concerned that the criminals will come back. 
Officials say the suspects fled the scene empty-handed, running north on 43rd Street. 
Anyone with information is urged to contact Philadelphia police at 215-686-8477.