Co-worker charged with murder, kidnapping in Bucks County man's disappearance
SILVERDALE, Pa. - Bucks County officials have announced an arrest in the murder and kidnapping of a Sellersville man who has been missing since Oct. 2021. 
Matthew James Branning was last seen with a co-worker near their workplace in Silverdale Borough back on Oct. 15, 2021. 
Back in Dec. 2021, investigators stated their belief that something happened to Branning and that his co-worker may have been involved.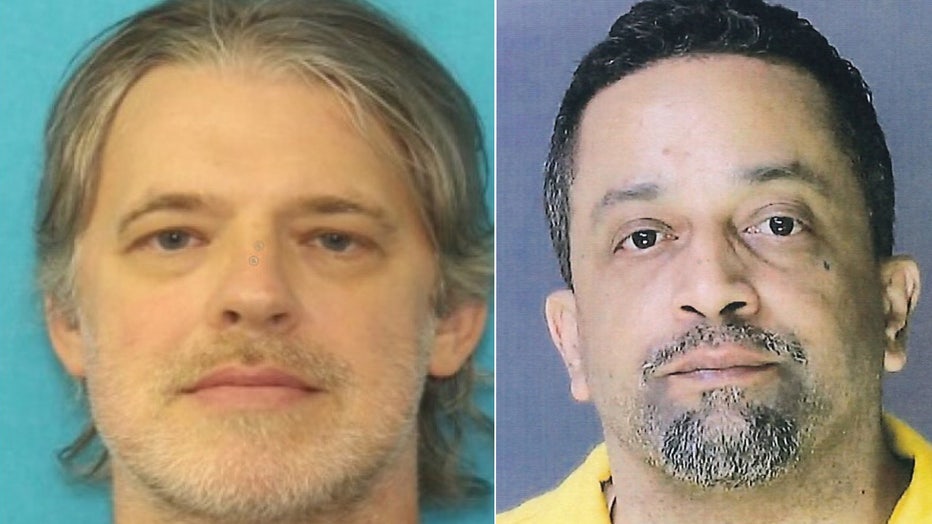 Matthew Branning (L) and Michael Stark (R) were co-workers at a business in Silverdale Borough prior to Branning's alleged kidnapping. 
That co-worker was identified as Michael Stark, of Royersford, who was previously considered a person of interest. 
Stark has now been arrested and charged with murder and kidnapping in Branning's death and disappearance.  
Investigators allege Stark, who failed to appear for his own shift, was lying in wait outside their workplace and kidnapped Branning at the end of his shift on Oct. 15.
MORE HEADLINES: 
Stark then allegedly and forced him to withdraw money from a nearby ATM. He later fled to New Jersey in the victim's vehicle, according to investigators.
At some point during the encounter, authorities say Stark killed Branning and disposed of his body. 
Branning's body has not recovered. 
Branning's phone was then tracked to the area of a Wawa in Cape May around 9 p.m. that night, and video from inside the store allegedly shows Stark making a purchase. According to investigators, toll data showed Branning's SUV heading north and then west on the Atlantic City Expressway. 
Hours later, Start's cellphone was tracked to Needle Park in Philadelphia's Kensington neighborhood. 
Branning's car was later recovered in Falls Church, Virginia in Dec. 2021. 
Stark was sent to Bucks County Correctional Facility without bail.