Eight dolphins die after 'mass stranding' on New Jersey beach, officials say
SEA ISLE CITY, N.J. - A total of eight dolphins have died after they were stranded on beaches in Cape May County Tuesday in what officials referred to as a 'mass stranding event' 
Late Tuesday morning, authorities confirmed with FOX 29 that a pod of eight dolphins had been stranded, including six at the 52nd Street beach and two at the beach on 50th Street in Sea Isle City.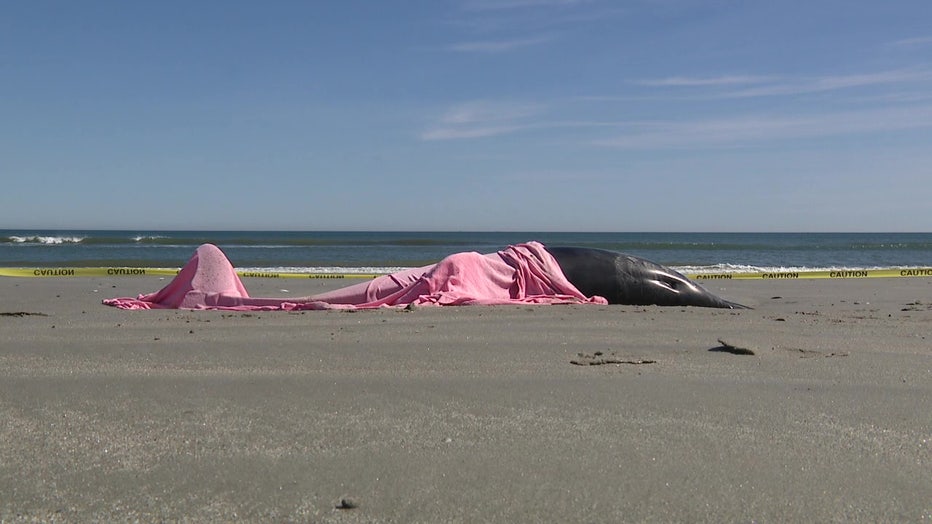 SKYFOX was over the scene for about an hour early Tuesday afternoon as crews worked to care for the dolphins, creating pools of water around them and covering them with wet blankets and towels.
Despite those efforts, two dolphins did not survive and six others were taken in for further evaluation.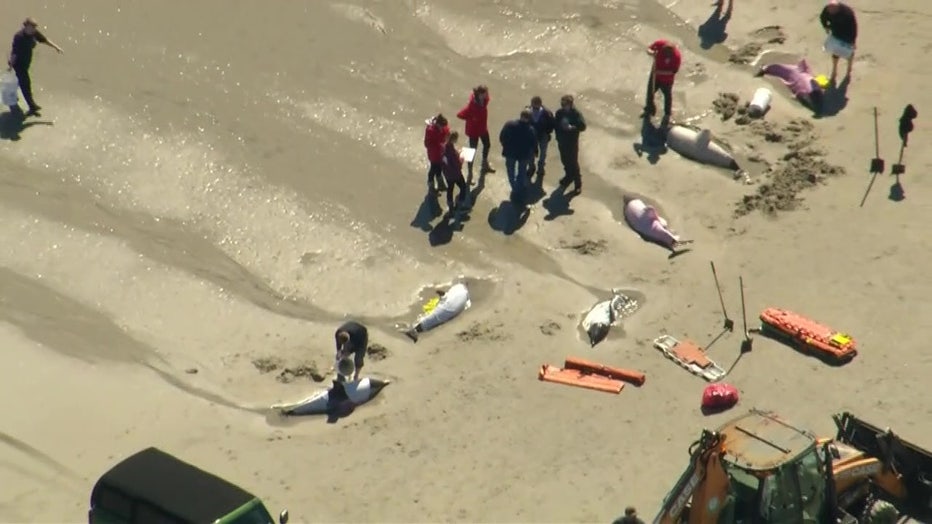 Shortly after 3 p.m., the Marine Mammal Stranding Center released another update on social media confirming that the decision was made to humanely euthanize the remaining six dolphins. 
The Stranding Center says the remaining six dolphins were assessed by veterinarians, who found that their conditions were rapidly deteriorating. 
RELATED HEADLINES
All eight dolphins have since been transported to state laps for necropsies. 
"We share in the public's sorrow for these beautiful animals, and hope that the necropsies will help us understand the reason for their stranding," the Stranding Center wrote in their Facebook post. 
Sea Isle City Police, Fire, EMS and Public Works Department all assisted the Stranding Center in their rescue efforts. 
This is a developing story. Check back for updates.