Philadelphia DA: Man who shot officers in standoff charged for molesting 9-year-old relative
PHILADELPHIA - A Philadelphia man who involved police in an hours-long barricade in Germantown is now also facing charges for molesting a 9-year-old child he is related to, according to the Philadelphia District Attorney's Office. 
On Tuesday, Steve Robbins, 65, was charged with unlawful contact with a minor, indecent assault, endangering the welfare of children, corruption of minors and indecent exposure.
Theses additional charges come days after police responded to the 400 block of West Bringhurst Street for a report of a person inside a residence with a gun.
According to police, a resident let officers in, and they were fired upon when entering. The building was evacuated and the SWAT team was called in to assist, officials say. 
After hours of attempts to negotiate, police entered the building. 
Officials say Robbins was attempting "suicide by cop" in the situation, which resulted in two officers being shot in their body armor. 
MORE LOCAL HEADLINES
The man was also shot by police and sustained a nonfatal injury to his arm and chest, per the DA's Office. 
Robbins was initially charged with assault of a law enforcement officer, aggravated assault, simple assault, reckless endangerment and related charges, authorities say. He is now being charged with four criminal cases.
The DA's Office says it will be requesting at least $1 million bail for each count of assault on a law enforcement officer, a stay-away order for a family member, and a mental health evaluation for Robbins.  
The investigation into the incident remains under investigation.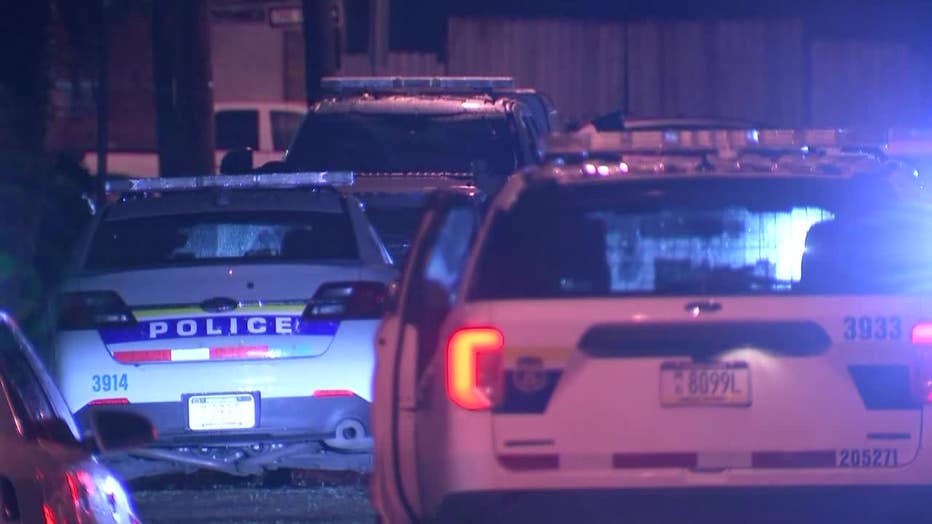 Heavy police response on West Bringhurst Street after an armed man barricaded himself inside and shot at officers.