DA: Maurice Hill to face enough charges that he 'may never exit jail'
PHILADELPHIA - While charges have not been filed against Maurice Hill, the man accused of shooting six officers in North Philadelphia, the district attorney spoke Thursday about what charges he may face.
Due to the high public interest in the case, District Attorney Larry Krasner felt it was necessary to explain which charges he expects Hill to eventually face.
"I am saying more than we usually say because I understand the public wants to know more, and rightly so," Krasner said.
Krasner's office intends to charge Hill with attempted murder, first-degree aggravated assault, firearms charges and drug charges. In addition, Krasner said it could be possible Hill will also face conspiracy charges in connection with the incident.
The district attorney added that there would be "more than enough charges so that Mr. Maurice Hill may never exit jail."
MORE: Maurice Hill: What we know about man accused of shooting 6 Philadelphia officers | Suspect surrenders after 6 Philadelphia police officers shot in North Philadelphia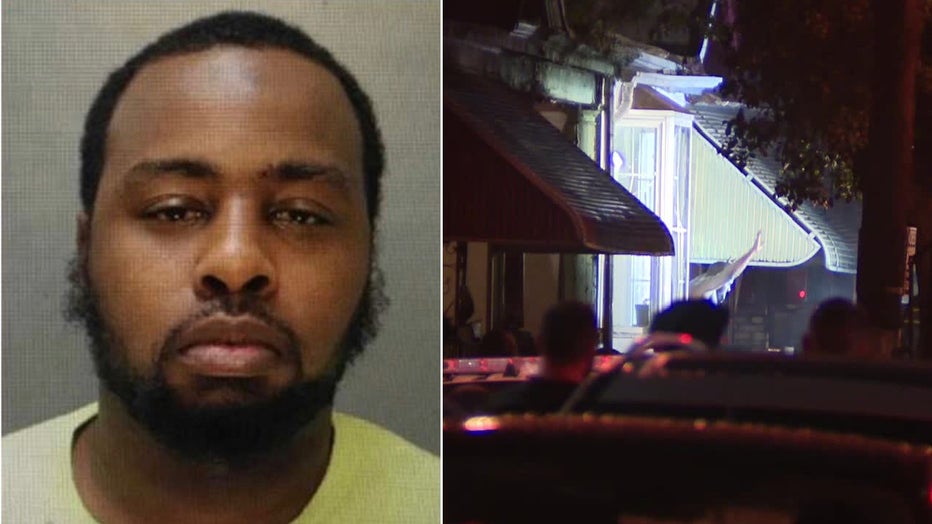 Hill has a long history of arrests running back to his late teens and has been in and out of both state and federal jail cells. According to police, Hill has heavily armed Wednesday night and his record shows arrests for illegal possession of guns, assaults and dealing drugs. All of the offenses and prosecutions appear to have occurred before District Attorney Larry Krasner took office, who was asked Thursday if his prosecutors had prior contact with Hill.
"As best as I can tell the answer is absolutely not," DA Krasner said.
According to public records, Hill was sentenced to four years, seven months in federal prison for gun violations, which was his longest time served.
TIMELINE: 6 officers shot in North Philadelphia, suspect surrenders
"It's clear this man should not have been on the streets in the sense that he obviously was a tremendous danger to the public and to law enforcement," Krasner said when asked if Hill should have been on the streets. "It is obvious, looking at the actions taken here, that this was someone who needed to be off the streets."
"I think what it says is that the system had multiple contacts with this man and the system, following its policies and it philosophies at those times, did things that obviously did not stop this incident," he added.
Krasner also confirmed that he spoke with Maurice Hill on a three-way call with his attorney Shaka Johnson after Johnson had reached out to him.
Philadelphia's top federal prosecutor says the shooting of six police officers during a 7 1/2-hour standoff was precipitated by a disrespect for law enforcement that the city's district attorney is championing.
U.S. Attorney William McSwain said Thursday in a news release that disrespect puts police in danger. The top prosecutors have a sharp ideological divide. McSwain is a President Donald Trump appointee and Larry Krasner is a longtime civil rights lawyer.
RELATED: U.S. Attorney McSwain says North Philly standoff was precipitated by disrespect for law enforcement