I-95 shooting: Loved ones grieve teen driver fatally shot by Pennsylvania State Police
PHILADELPHIA - A chaotic weekend on Philadelphia roadways ended with the death of a teenage who was shot and killed by Pennsylvania State Police after allegedly hitting two troopers with his car. 
"Never in my life would I think anything like this would happen," girlfriend Reagan Hoking said.
Hocking says her boyfriend, 18-year-old Anthony Allegrini, Jr., left for what he called a "car meet-up" around 10 p.m. Saturday night.
"He wasn't answering. That's not normal for him at all," Hocking stated.
She says it wasn't until she saw the aftermath on I-95 herself, near Penn's Landing, early Sunday morning, along with Anthony's parents, she realized he wasn't ever coming home. She says videos sent to her since then have her questioning everything.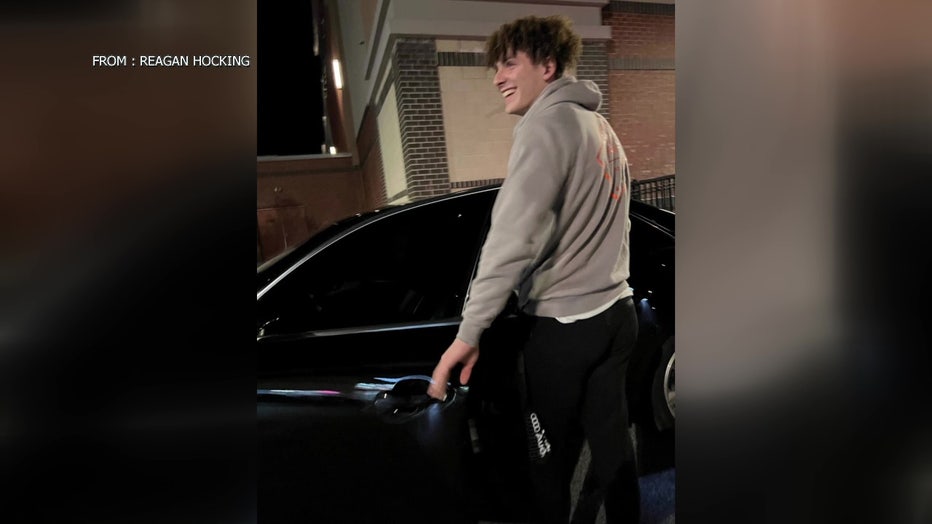 (Courtesy: Reagan Hocking) 
"It was just awful. It was awful getting there, not knowing what happened," Hocking described. "It was awful that the investigators would not give us any information."
FOX 29 obtained several videos reported to be moments before and after the shooting around 3:30 a.m. Sunday morning, including one that shows the aftermath and a trooper standing near a Pennsylvania State Police vehicle and someone on the roadway.
A separate video appears to show the trooper pointing a gun at another vehicle driving by. 
FOX 29 reached out to state police for comment on that footage. In a press release, state police say they were sent to that location around 3:30 a.m. and found several vehicles illegally blocking the roadway, with others doing "burnouts" and "drifting" and numerous pedestrians watching.
Police say, as they attempted to approach one vehicle and its driver, who they identified as Allegrini, Jr., two troopers were hit by the car. Police say one trooper shot Allegrini and he was pronounced dead at the scene.
Hocking can't understand why. "He was just such a beautiful soul. He would always listen to any adult figure that would come up to him. He was always so respectful. He would never be disrespectful to anyone."