Landlord tenant officer shoots woman during eviction notice in North Philadelphia, police say
NORTH PHILADELPHIA - A woman is recovering after an eviction quickly escalated into a shooting at a home in North Philadelphia Wednesday morning.
Investigators say a Landlord Tenant Court Officer was serving an eviction notice to a husband and wife on the 2100 block of North College Avenue when at least one shot was fired.
The officer shot the 35-year-old woman in the head, according to authorities. She was transported to a local hospital in critical condition.
MORE HEADLINES:
Lieutenant Jason Hendershot later told FOX 29 on Wednesday afternoon the woman was downgraded to stable condition.
"He did discharge his firearm. Allegedly there was a knife involved. That's why he discharged his firearm," said Lt. Hendershot. "There is some video in the apartment complex that we're going to be reviewing. There's also some body camera footage of the [Landlord Tenant Court Officer] that we have a search warrant for that we're going to review."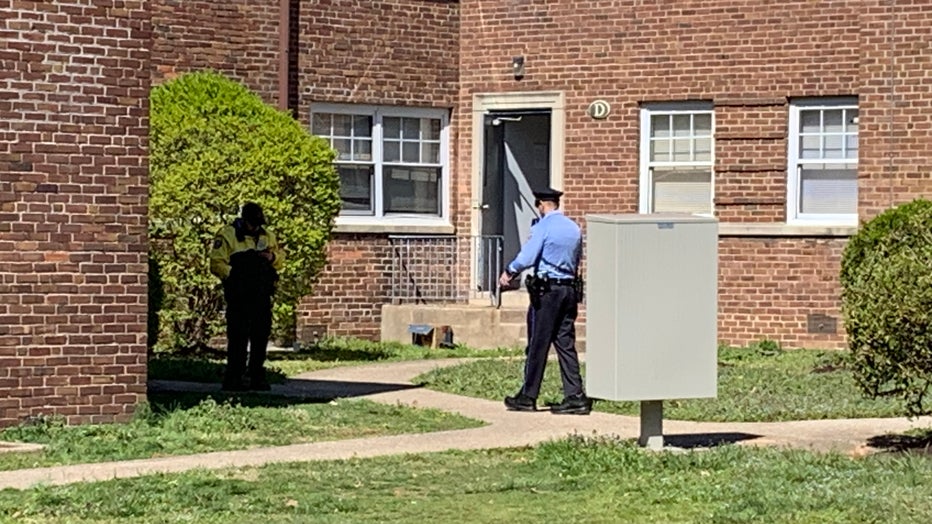 Police say the woman's husband barricaded himself inside the apartment until medical personnel arrived to help his wife.
The husband, Gabriel Plummer, gave an emotional account of the shooting. He said he was sleeping when he heard the commotion and said the Landlord Tenant Court Officer kept raising his weapon and shouting, before firing his weapon.
Plummer said his wife's name is Angel Davis and the two have a young son together.
FOX 29's Jennifer Lee reports the officer remained on scene, and police say the weapon was recovered.
"It's sad. It breaks my heart. I didn't know her like that but she's a human being," said neighbor Jennifer Rivera who heard the gun shots. "She doesn't deserve this. She didn't deserve that. No one does."
FOX 29 is waiting to hear from the Landlord Tenant Court Office. It is unclear what led to the shooting, and if any charges will be announced.