'Love you mom': A son's last words to his mom before being killed on his way to Philadelphia school
PHILADELPHIA - A devastated family is mourning the loss of their beloved son and brother, who was taken from them in one tragic moment at the young age of just 15 years old.
Devin Weedon was shot and killed while walking to Simon Gratz High School early Monday morning. Police say he was fatally shot in the chest after a fight with three male suspects.
His mom, dad and older sister joined Good Day Philadelphia in an emotional interview to remember the 15-year-old boy, whose promising future was cut short by unnecessary violence.
"He was an all-around good kid; didn't cause trouble; didn't bother anyone," Devin's mom said. "He was trying to start his own athletic club for the youth… He was always there."
The 10th-grader's mom remembers speaking to her son on the phone the morning of his death.
"'I love you mom, have a good day.' That was the last thing he said to me."
RELATED COVERAGE: 'It's a crisis': Nearly 100 Philadelphia students shot, 18 killed so far this school year, district says
Later that morning Devin's mom received another call from her son's phone. However, this time it was a woman saying she was applying pressure to Devin's chest after he was shot.
"My son said call my mom," she said, tearfully explaining that they never did get to speak.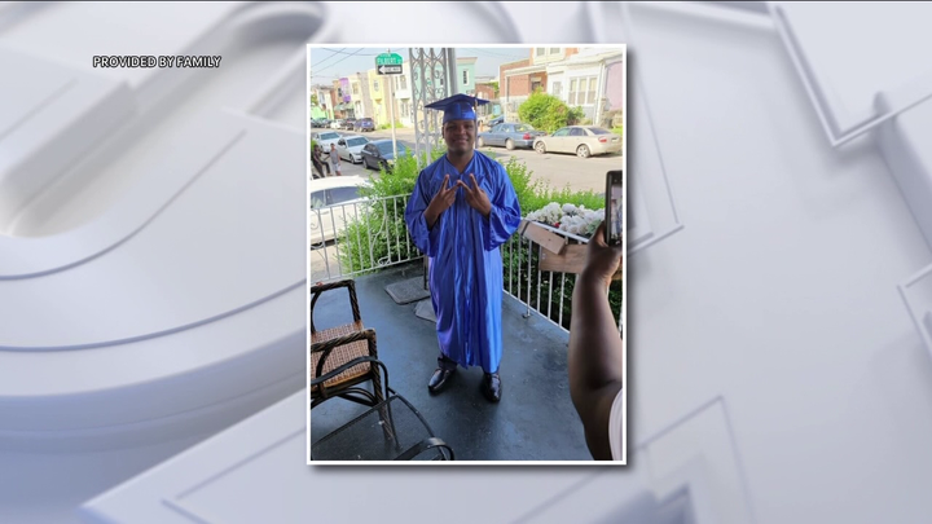 Devin's father is calling for action on gun violence across the city as police continue to search for the three suspects accused of killing his son.
"Don't say it, do it. People are dying, kids are getting killed," he said.
As one family grapples with the tragedy of losing a very young loved one, they are urging other families to never take anything for granted.
"Im telling everybody, you got kids, wife, grandkids, whatever, give them a hug and tell them you love them every morning, cause you never know when you're never gonna see them again," Devin's dad said.