Officials: California man arrested at PHL for attempting to travel with dozens of pounds of marijuana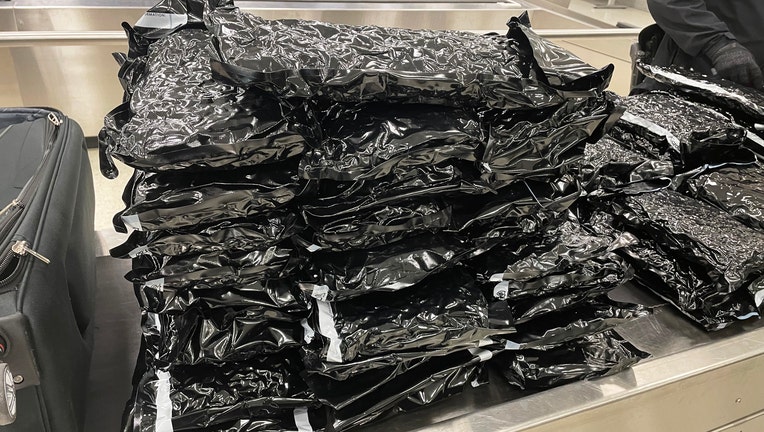 article
PHILADELPHIA - A California man has been arrested at Philadelphia International Airport after trying to get through security with dozens of pounds of marijuana. 
According to U.S. Customs and Border Protection, officials with Homeland Security arrested the man after officers found 72 pounds of marijuana in his baggage for a flight bound for Ireland. 
Authorities say Bryan Nelson Gonzalez Rodriguez, 34, of Monterey Park, California, faces state felony charges of narcotics possession with intent to distribute. 
MORE LOCAL HEADLINES
Officials say border protection officers identified the owner of two suitcases at the departure gate and took him and the suitcases for examination after a narcotics dog alerted officers.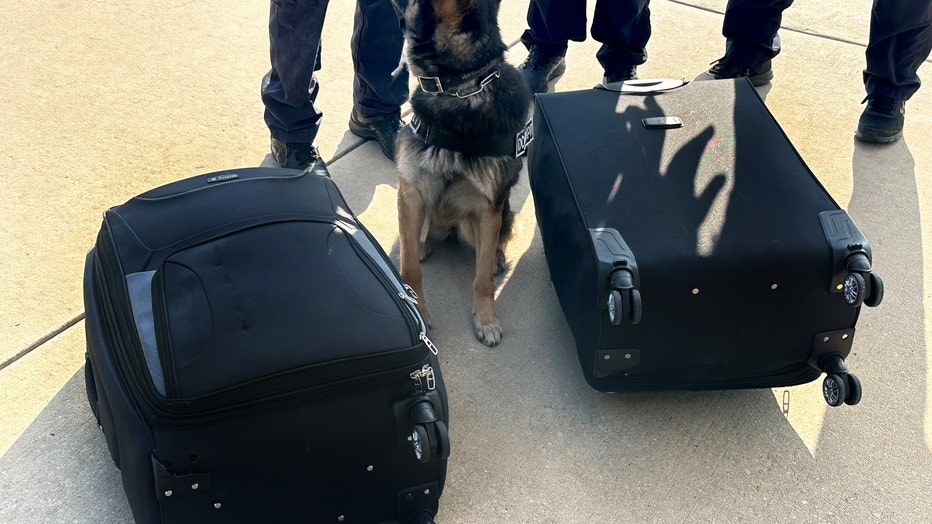 (U.S. Customs and Border Protection)
Inside the suitcases were vacuum-sealed packs of marijuana, which has a street value of $160,000, authorities say. 
"It is unusual to encounter travelers today who attempt to smuggle bulk amounts of marijuana in passenger bagged to overseas destinations," Rene Ortega of CBP's Area Port of Philadelphia said. "Bulk marijuana smuggling remains illegal, and Customs and Borden Protection officers will continue to deliver consequences when we encounter it."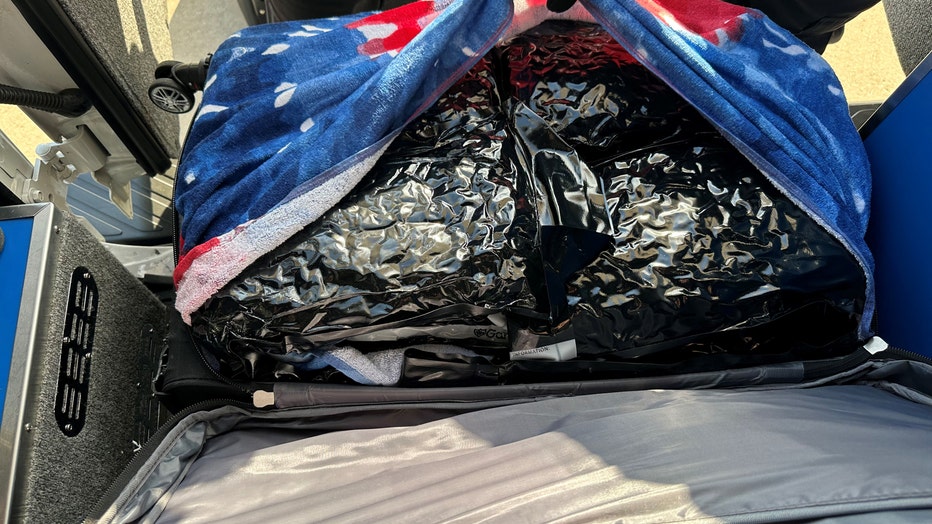 (U.S. Customs and Border Protection)