DA: NJ man arrested, charged in deadly hit-and-run of man in parking lot of Levittown McDonald's
LEVITTOWN, Pa. - An arrest has been made in a deadly Bucks County hit-and-run that left a man dead more than one month ago, according to authorities. 
On Monday, Bucks County District Attorney Matt Weintraub announced the arrest of 45-year-old Daniel Stephen Dietrich of Palmyra, New Jersey, in connection with the death of Jason Smith, 47.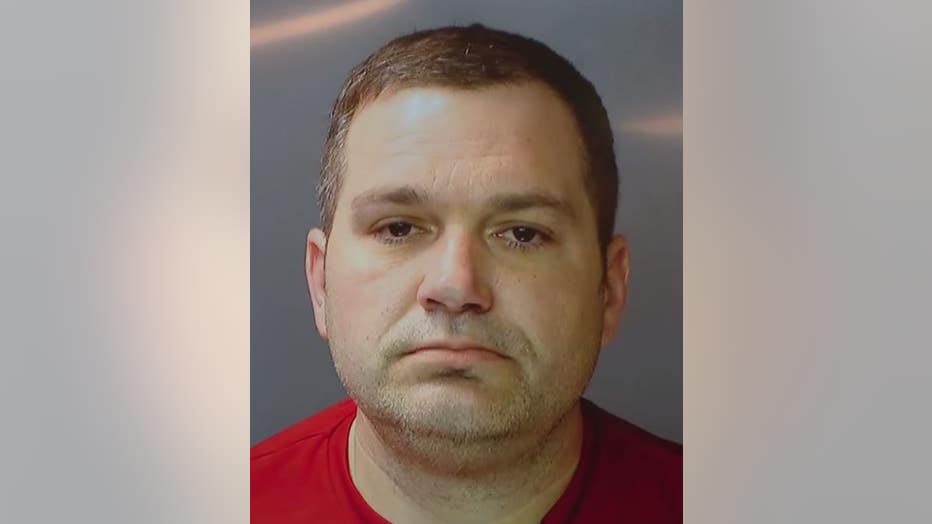 Daniel Dietrich, 47, of Palmyra, New Jersey, was arrested and charged in connection with a fatal hit-and-run in the parking lot of a Levittown McDonalds. 
According to police, the search for the driver of a pickup truck began after the incident occurred on February 5 around 4:15 p.m. in the parking lot of the McDonald's on the 7700 block of Bristol Pike in Levittown. 
Investigators say Smith and Dietrich were involved in an incident while driving about a mile from the Mcdonald's. 
According to the DA's office, surveillance video captured Smith's Nissan entering the parking lot of the McDonald's followed by Dietrich in the pickup truck, who then blocked Smith's car. 
Authorities say Smith got out of his car, opened the trunk, and got a hammer out before Dietrich drove forward and made a hard left turn into Smith. 
The front side of the truck struck Smith, knocking him to the ground, officials say. 
Per police, Dietrich continued driving, running over Smith with both the front and rear driver's side wheels of the truck. 
Smith was taken to Jefferson-Torresdale Hospital, where he died a short time later from blunt force trauma to the chest and torso, police say. 
Smith's fiance Elise Poore told FOX 29's JoAnn Pileggi that the deadly incident occurred shortly after he dropped her off in Northeast Philadelphia. 
According to authorities, after striking Smith, Dietrich left the parking lot and drove down Rt. 13 toward Tullytown.  
Weintraub says there was another exit Dietrich could have used in the parking lot to avoid hitting Smith, making the self-defense argument not applicable to the case. 
Officials say Dietrich has been charged with criminal homicide, accidents involving death or personal injury, and related charges. 
During the press conference, Weintraub called the incident "tragic" and said it could have been avoided had both men kept driving and not demonstrated road rage.