Overnight fire badly damages Camden home once occupied by Dr. Martin Luther King, Jr.
CAMDEN, N.J. - A historic home in Camden went up in flames, the fire badly damaging a home where the Reverend Dr. Martin Luther King, Jr. stayed during his time living in the Delaware Valley.
Historians have been planning to restore the home for years and create a museum, to share Dr. King's life and work. Despite the fire, the community is determined to see the process through.
"We came outside and the fire was smoking," witness Natasha Beverly said. "The fire was roaring out of the windows and stuff."
The fire ravaged the home at 753 Walnut Street, in Camden, as well as the adjacent, occupied home.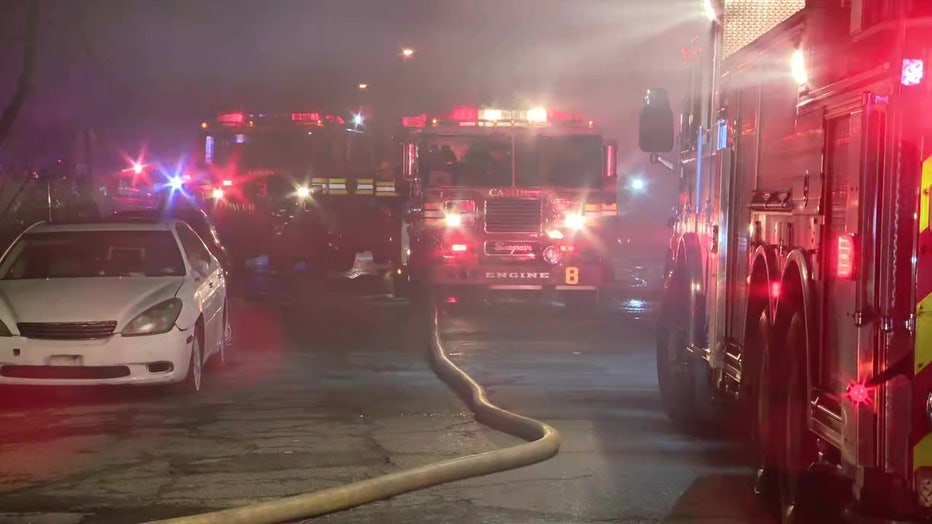 News of the fire stunned Pastor Amir Khan, whose non-profit, New Beginnings, has been on the forefront of efforts to designate the house as a state and national historic treasure. Fortunately, the property was insured and a grant had recently been awarded to get started on the project.
"We are getting calls from people all over the country that want to help and support us," Khan explained. "Weekends and summers, he came over here. This is where he would stay. They had a room in the back. He and his cousin, they would be here, on the porch. They would be preaching all around Camden, hanging out here."
MORE HEADLINES:
Dr. King resided at the property while studying at Crozer Theological Seminary from 1948 to 1951. The grand plans for the now blighted block call for restoring the home Dr. King stayed into a museum and creating a center for social justice.
Block Captain Diana Jones stated, "I want to live to see Dr. Martin Luther King's building restored."
While fire officials search for a cause of the fire, community activists say nothing could ever erase the value of Dr. King's contributions in Camden and beyond.