Philadelphia police seek woman suspected in double shooting; victim's family pleads for justice
NORTH PHILADELPHIA - Philadelphia police are seeking the public's assistance in locating a woman suspected in a double shooting that critically injured a 23-year-old woman in North Philadelphia.
Officials say 24-year-old Keyshlyne Patterson is the suspect in an attempted murder of a man and the woman July 31st, on the 2100 block of North Darien Street.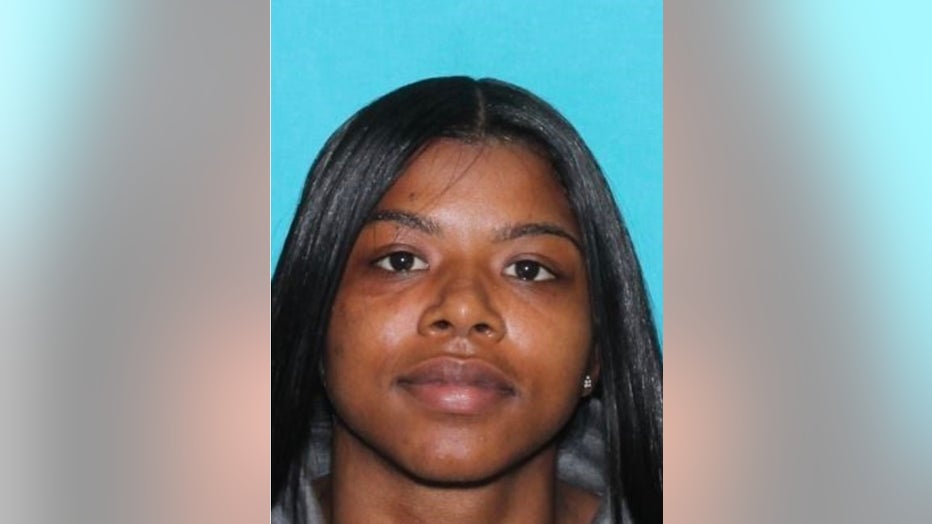 Patterson's last known address is on the 7900 block of Henry Avenue. She is 5'4" and weighs approximately 115 pounds.
Police say she is considered armed and dangerous.
MORE HEADLINES:
According to officials, a 23-year-old woman, identified as Jhayden Gunter, was shot twice in the head while sitting inside a car on the 2100 block of North Darien Street, July 31st, just before 10 in the morning. She was rushed to Temple University Hospital by police and listed in extremely critical condition.
A 28-year-old man was also shot several times as he stood next the woman's car. He was also transported to Temple and listed in stable condition. Police said the man is Gunter's boyfriend. He was inside a store where, police say, he got into a verbal argument with a woman and, when he got back to the car, the incident escalated into gunfire.
"The female he argued with pulls out a gun, fires at him multiple times, hitting him in the right arm. As he runs from the car, his girlfriend is sitting in the front seat. Ms. Patterson goes up to the passenger side as the door is opening and fires a shot directly into her forehead," Philadelphia Police Captain John Walker stated.
Gunter just graduated from West Chester University last year. She now faces an uncertain future. Her mother, Heather Morris, is demanding justice. "There are repercussions to everything you do and this person has to be held accountable for the damage she's done, single-handedly, on the morning of a Sunday, to an entire family that loves her."
While she prays for her daughter's future, Morris worries for Philadelphia. "I don't know what we're going to do. I'm very scared for the city, at this point. It's a beautiful city, but this type of stuff happening constantly, on an everyday basis, is gonna crush this city."
Captain Walker went on to say, about Patterson, "She's a fugitive, at this point. We don't know where she's at, but we think she may be in the area of Kensington, so anybody who sees her, we're asking do not do anything, but call 911 or our tip line and if she's listening, do the right thing and turn yourself in."
Anyone with information regarding Patterson's whereabouts is urged to call 215-686-TIPS or dial 911.